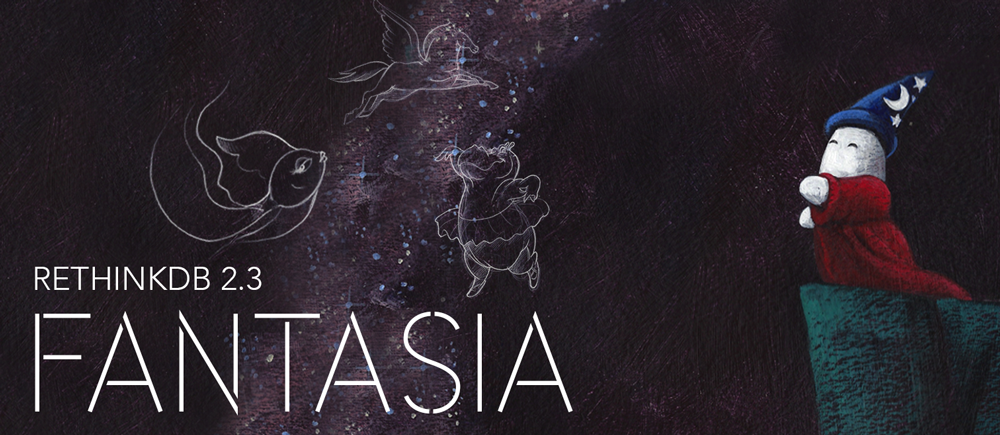 RethinkDB has announced version 2.3 of its open-source database for the real-time Web. The latest release comes with new security features, performance enhancements, new ReQL features, and a beta release of its recently introduced Windows port.
Highlights of RethinkDB 2.3 include built-in TLS support; the ability to create user accounts and assign permissions; a new fold command that lets users performance reduce-like operations; and the beta version of Windows support.
The RethinkDB team said that users shouldn't trust RethinkDB on Windows with their data or deploy it into production just yet.
Microsoft tackles UI development
Microsoft is trying to solve developers' UI problems with newly announced features for Visual Studio 2015 Update 2 and Visual Studio 2015 Preview. Edit & Continue for XAML apps lets developers change their XAML code while an app is running and get instant feedback. The feature is designed to make UI development easier.
In addition, the company announced it is looking into solving accessibility bugs. In Visual Studio Update 2, the Live Property Explorer has been updated to expose the AutomationPeers on UIElements. AutomationPeers help developers look at their elements in a visual way.
"Making UI is easy. Making GREAT UI can be a bit trickier. Visual Studio wants to be the best-in-class tool for designing good user experiences," wrote Dante Gagne, program manager at Microsoft, in a blog post.
Karamba Security makes its debut
A new company is coming out with a focus on connected cars. Karamba Security has launched a new system designed to protect connected cars from cyber attacks, called Electronic Control Units (ECU), which identifies attack attempts and blocks exploits to ensure driver safety.
"By stopping attacks at the ECU, attackers can't make it inside the car's network, which means the car's ongoing operations are safe," said Ami Dotan, CEO of Karamba Security. "Our early-warning and malware prevention capabilities allow car companies to provide drivers smart vehicles that will get them where they want to go, safely."
In addition, the company announced it received US$2.5 million in seed funding that will be used to further develop its technology.