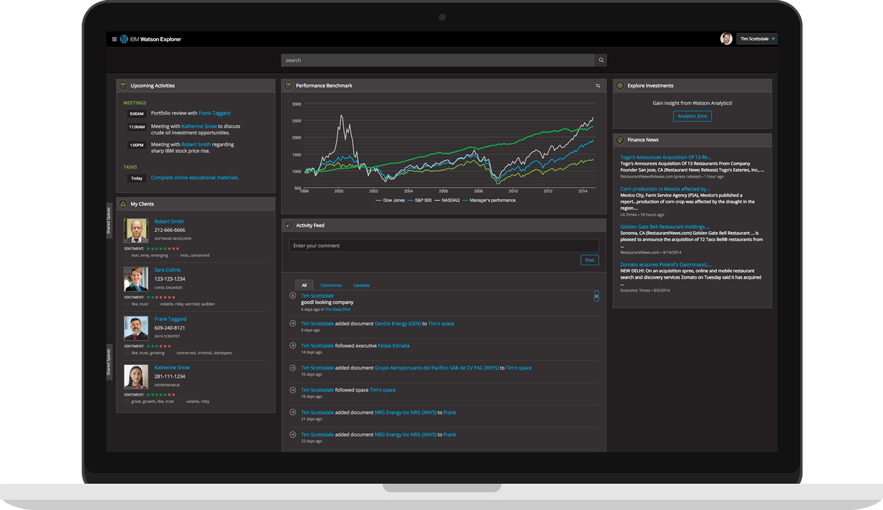 In order to help developers tap into the true potential of artificial intelligence and cognitive computing capabilities, Topcoder (a global software development community) and IBM are partnering to allow a larger number of developers to have access to Watson services and speech APIs.
Specifically, this partnership allows IBM to expand the number of developers working with Watson and cognitive computing by more than 1 million, according to IBM chief developer advocate Willie Tejada.
Through Topcoder's hackathons and coding challenges, developers will be able to access a range of Watson services such as Conversation, Sentiment Analysis or speech APIs, so they can build new AI solutions. Additionally, developers can show off and monetize their creations on the IBM Marketplace, said Tejada.
(Related: IBM adds tools for Watson)
Topcoder has been primarily focused on data, data science development and design, said Dave Messinger, vice president of product architecture and global developer community director for Topcoder. Adding cognitive learning capabilities will be a welcome addition, especially for the developers that love algorithms and Big Data problems, he said.
Currently, about 90% of the code from Topcoder's coding challenges goes into production applications, Messinger said. With the addition of cognitive computing technologies, its member base will be able to be on the "cutting edge" of enterprise applications moving forward, he said.
"I think, personally, we are very excited about cognitive computing in general and the amount of work that's going to be coming out of the pipe," said Messinger. "We are excited to get more opportunities for our community, and I think cognitive is going to be one of the big areas."
As for Watson's technology, IBM traditionally has made it available to its enterprise clients. But today, its combination of cognitive and cloud technology makes it widely accessible, Tejada said. Watson's capabilities go beyond machine learning, and developers can tap into external data to impact industries like healthcare, shopping, weather, banking services, and more, he said.
"Developers are creating a variety of solutions to improve performance and customer service, and to drive innovation and revenue," said Tejada. "For example, Geico developers are using Watson to assist in filling out insurance forms, and developers at travel startup WayBlazer are leveraging Watson to create customized travel plans."
By tapping into machine learning and artificial intelligence technologies, developers can continue to evolve from the role of an influencer to a decision-maker, since "the systems of the future will be managed by the developer," according to Tejada.
"As we advance in cognitive computing technologies, the developer will code what needs to be learned into the machine, and the machine will learn what needs to be coded. Now more than ever, developers have a greater ability to help people change the world and businesses make smarter, more informed decisions."