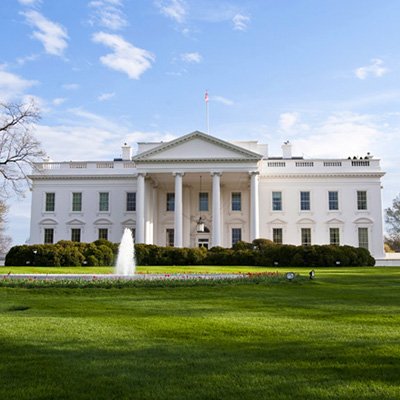 President Barack Obama will host the White House Frontiers Conference in Pittsburgh today to address the future of science and technology and what America can do to advance the frontier of artificial intelligence. To prepare the U.S. for the future of AI, the White House is releasing a report that surveys the current state of AI and its potential.
The report is called Preparing for the Future of Artificial Intelligence, and it suggests specific actions the nation can take to prepare for the future of AI. It also questions the progress that AI will have on society and things like public policy.
Another report is being released called National Artificial Intelligence Research and Development Strategic Plan, which lays out a plan for Federally funded research and development in AI.
The report details public outreach activities that the White House Office of Science and Technology Policy is leading, and it included public workshops around the world. These workshops and activities helped focus the areas included in the report.
The Future of AI report can be found here.
Red Hat Mobile Application Platform for the enterprise
Red Hat today announced the release of Red Hat Mobile Application Platform, a new containerized offering that can run in any cloud, private cloud, or on-premise infrastructure that supports Red Hat Enterprise Linux.
The new platform allows deployment options to help enterprises deliver mobile solutions, and it helps support agile and DevOps processes that aim to move toward a full digital transformation of the enterprise.
With fully supported on-premise deployment capability, users can meet specific management, regulatory and policy requirements for their mobile solutions, according to Red Hat. Also, the company announced the availability of workforce-management modules as a tech preview, which is based on the open-source FeedHenry RainCatcher community project.
The modules are Node.js- and JavaScript-based, and can help create mobile management solutions and compose mobile apps quickly.
More information on the Red Hat Mobile Application Platform can be found here.
Ubuntu 16.10 with Hybrid Cloud Operations, and the Unity 8 Developer Preview
Ubuntu released version 16.10 with hybrid cloud operations and other features to improve its private cloud infrastructure.
Ubuntu 16.10 comes with bare-metal cloud performance; the ability to lift and shift 80% of Linux VMs to machine containers; Kubernetes for process-container coordination; full container support in OpenStack; and networking latency enhancements, according to the company.
A primary focus of this release is network performance, including updated versions of Data Plane Development Kit, Open vSwitch, and virtualization technologies. These updates can handle application traffic for both lower latency and greater throughput, said the company.
Ubuntu 16.10 also previews Canonical's device convergence vision and the Unity 8 developer preview that includes apps that can scale from phone to desktop. Also, the general release of Juju 2.0 comes with added support for vSphere infrastructure, as well as the ability to operate applications like Hadoop and Kubernetes across multiple public clouds and infrastructures.
Angular 2.1.0 is released
Angular version 2.1.0 is a small, incremental release, but it follows Angular's announcement of adopting Semantic Versioning, which means the release contains no breaking changes and should be a drop-in replacement for Angular 2.0.x.
The Router now supports preloading of "lazy loaded modules, which gives users the best of both worlds; applications bootstrap quickly, and users don't need to wait for a round trip to the server to access lazy loaded content," according to a blog post by Stephen Fluin, developer advocate at Angular.
Despite the small release, he wrote that it plans to provide smaller, more frequent releases with a "smooth upgrade path."