Docker has acquired software-defined networking startup SocketPlane with the goal of creating a Docker-native networking ecosystem.
According to a Docker blog post written by the SocketPlane team, partners already showing interest in Docker networking include Cisco, IBM, Joyent, Microsoft, Rancher, VMware and Weave. SocketPlane's efforts will focus around the Docker APIs, collaborating with partners to create enterprise-class networking solutions for multi-container, multi-host applications.
"The majority of users want networking to just work, but just as importantly, integrate into their existing networks," the blog post stated. "Focusing on a 'batteries included but swappable' approach addresses a fair amount of well-known simple deployments that developers care about. This enables opportunity for partners and ecosystem to address their customer use cases."
GitLab acquires Gitorious
GitLab has acquired competitor Gitorious, consolidating its open-source Git application-management platforms.
GitLab will provide a simple update path for Gitorious users to the combined platform offering Git repository management, code reviews, issue tracking, activity feeds, wikis and continuous integration. Gitorious users can now import their existing projects into GitLab by clicking the "Import projects from Gitorious.org" link when creating a new project. Gitorious.org will stay online until the end of May to give users time to migrate their repositories.
"We believe that, in the long term, coming together under one umbrella with a common goal will benefit everyone, so we are getting that process started today," said GitLab CEO Sytse Sijbrandij.
More details are available here.
IBM Watson Group acquires AlchemyAPI for enhanced deep-learning capabilities
The IBM Watson Group has announced the acquisition of AlchemyAPI, which provides scalable cognitive computing API services and a deep-learning technology platform.
IBM will integrate AlchemyAPI's deep-learning technology into the core Watson platform, augmenting Watson's ability to quickly identify hierarchies and understand relationships within large-volume data sets. The acquisition also adds 40,000 AlchemyAPI developers.
Financial terms of the deal were not disclosed. More details are available here.
Google Play services version 7.0 announced
Google has announced the launch of Google Play services version 7.0, with new tools to help developers build better apps. The release features location-setting enhancements, a new API for place information, fitness data, Google mobile ads, Google Play games, and changes to GoogleApiClient.
In addition, the company announced plans to release a Google Play SDK once Google Play services 7.0 are completely released.
More information is available here.
Learnosity announces MyScript Handwriting Recognition Technology
Learnosity is adding handwriting-recognition technology into its developer suite of assessment tools. MyScript allows users to write and solve math equations by hand on a touch-screen device, with more than 200 mathematical symbols and characters.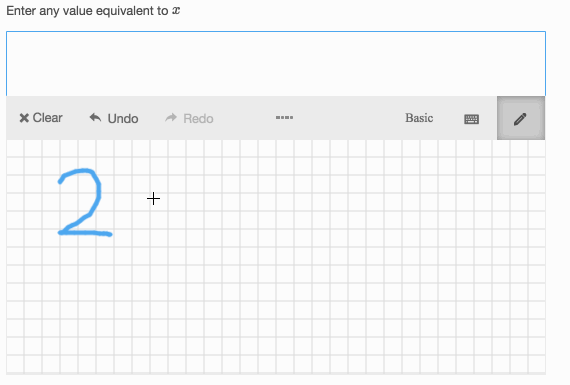 "Traditional keyboards do not have the majority of required math equation symbols readily available to users," said Gavin Cooney, CEO of Learnosity. "The increasing prevalence of touch-screen devices allows us to further optimize the educational experience by enabling our math questions with MyScript handwriting-recognition technology. Through the partnership, we are able to maximize our users' experiences by increasing both the ease and effectiveness of our applications."
More information is available here.