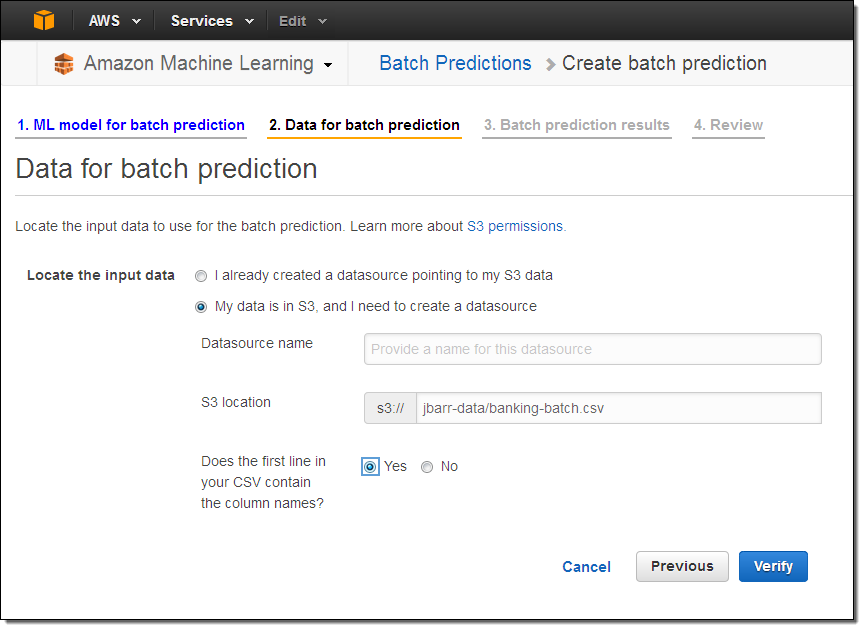 Amazon debuted a new Amazon Machine Learning service at the AWS Summit in San Francisco this week, allowing users to employ predictive modeling on large-scale data batches.
Amazon Machine Learning supports binary classification, multiclass classification, and regression predictions on a customer's data. Developers can also add code based on the service's predictions to influence its output going forward. The service is available now, with batch and real-time predictions costing US$0.10 for every 1,000 predictions.
More details are available in the Amazon blog post and in the Amazon Machine Learning Developer Guide.
FAA grants Amazon another drone exemption
The FAA is granting Amazon another exemption to test the latest model of its Prime Air delivery drones in the U.S. Amazon received permission from the agency last month, but said that due to the FAA's lengthy approval process, that drone model was obsolete by the time it received that exemption. This new exemption comes just weeks after Amazon's request.
Under the exemption, the FAA states that Amazon's drones must not operate beyond 100 mph and above 400 feet, and must remain in the operator's line of sight.
More information is available here.
Microsoft to offer a unified store for Windows 10
When Windows 10 is released, users will be able to access a single store for all apps, music, movies and TV shows. The company announced that Windows Insiders should see this unified experience in the latest Windows 10 Technical Preview builds.
"This single Store experience will be the one way for apps and games to be discovered, purchased and updated across all of your devices," wrote Brandon LeBlanc, senior marketing communications manager at Microsoft, on the company's blog.