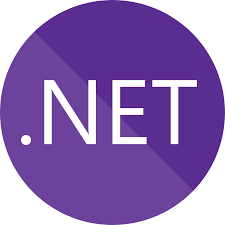 Microsoft has announced the Windows Compatibility Pack for .NET Core, designed to make it even easier to port existing .NET Framework code to .NET Core. The Windows Compatibility Pack provides access to 20,000 more APIs, including drawing, EventLog, WMI, Performance Counters, and Windows Services. .NET Core is intended for building scalable web applications on Windows, macOS, or Linux, whereas .NET Framework is used for building desktop applications on Windows.
Autofill will be available through third-party apps in Android Oreo
Android has announced that in Oreo, Autofill will be able to help users provide credit card information, account logins, addresses, and other info to applications. Previously, only Google's Autofill was allowed, but now users will be able to select a third party service to do this. Google is working with 1Password, Dashlane, Keeper, and LastPass to get them certified on Android, though the Autofill API is open for anyone to use.
"It's still very early days for Autofill in Android," wrote Wojtek Kalicinski, android developer advocate, Akshay Kannan, product manager for Android authentication, and Felipe Leme, software engineer on Android frameworks in a blog post. "We are continuing to make some major investments going forward to improve the experience, whether you use Autofill with Google or a third party password manager."
Some of the areas it is hoping to invest in includes improving Autofill with Google by adding more support for saving additional data types and improving field detection and data quality. It also is adding initial support for filling WebViews in Chrome 61. Finally, it will work to ensure that third-party apps work as intended with the Autofill framework.
IEEE approves three new projects to add to the IEEE P7000 standards family
IEEE has announced the approval of three new standards projects to be added to the IEEE P7000 standards family as part of its Global Initiative on Ethics of Autonomous and Intelligent Systems. The projects are IEEE P7008, IEEE P7009, and IEEE P7010 and they all support the organization's goal of prioritizing ethical concerns and human well being in the development of standards.
"IEEE understands the significance of designing and developing human-aligned autonomous and intelligent systems that prioritize individual, communal, and societal values," said Konstantinos Karachalios, managing director for IEEE-SA. "As the technology advances, it's clear that autonomous and intelligent systems will play an increasing role our daily lives. The efforts we undertake today are of utmost urgency to ensure all stakeholders are afforded the peace of mind to know these systems have been well thought out and incorporate the globally accepted ethical considerations at the heart of these technologies."