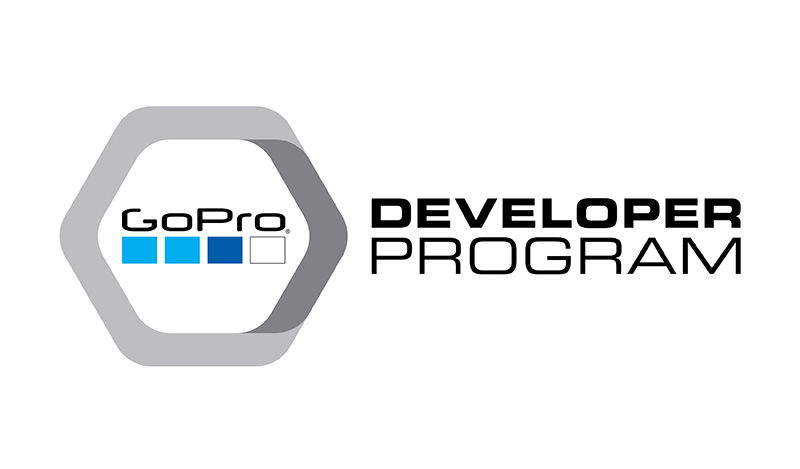 GoPro has unveiled the GoPro Developer Program as a way to support companies that want to develop a better user experience. The GoPro Developer program was debuted at a private event in San Francisco.
The program has been working with developers in a variety of companies, as well as a bunch of startups.
"Over the last few years we've been excited by the creativity and enthusiasm other brands have demonstrated when integrating GoPro into their own solutions," said Nick Woodman, CEO and founder of GoPro. "The GoPro Developer Program is a way for us to celebrate the innovative work of our developer community and, more importantly, help enable what comes next."
The program toolkits allow developers to create seamless user experiences in three ways: mobile apps, devices, and mounts/housing. Developers can create mobile apps that connect with GoPro cameras as well as devices that connect physically with GoPro cameras.
The GoPro Developer Program is launching with a companion program called Works with GoPro: a product verification and brand association program for companies to make products that work with GoPro products, according to the company.
More information on the GoPro Developer Program can be found here.
Space travel with Project Tango
Three graduate students at San Francisco State University created Solar Simulator, a new app for Project Tango. This app lets people take a virtual walk through space so they can understand the solar system and the size of the planets.
Students Jason Burmark, Moses Lee and Omar Shaikh created the app using the Unity SDK. The application lays out the solar system's planets in their relative distances from each other. Then, it draws 3D models of the planets in their relative sizes. The app leverages Project Tango's motion tracking API to track movements as a user is walking so he or she can better understand the planets and their distance in space, according to the Google Developers Blog.
Microsoft sues the Justice Department
Microsoft sued the Justice Department yesterday, claiming that it is unconstitutional for the government to stop technology companies from telling customers when federal agents have examined their data, according to a report from Bloomberg Technology.
The lawsuit naming the Justice Department and Attorney General Loretta Lynch is a big step for Microsoft in its two-year feud with the U.S. government over customer privacy.
According to the report, "Microsoft called the 1986 Electronic Communications Privacy Act unconstitutional, citing its own First Amendment free speech rights and its customers' Fourth Amendment right to know if the government has searched or seized their property."
The law places the company under a gag order, according to the complaint. Microsoft is concerned for its customers' trust in the company, saying that it wants to "preserve its ability to sell Internet-based services," reported Bloomberg. The company has been battling with the government even before issues like the San Bernardino iPhone case, which Microsoft was a part of due to its support of Apple's refusal to agree with the government's order.
As for the current issue of data gag orders, the Justice Department is reviewing the filing, said spokeswoman Emily Pierce.
RoboVM to stop development
For those who have supported RoboVM for its two years of existence, developers may need to pay close attention to the organization's recent announcement that it is winding down and stopping development.
RoboVM wrote in a blog post that after it looked at the landscape for mobile development with Java, it decided to stop development with RoboVM.
If a developer has an app developed with RoboVM, there will be no impact on the app that customers are currently shipping. If the app is currently working, it should continue, said RoboVM.
Unless iOS comes out with a major change, apps created with RoboVM should continue to work. Android projects and apps can be opened and compiled in Android Studio or IntelliJ IDEA. For those that are currently developing apps with RoboVM, there are options to migrate, said RoboVM. There are tools to port to Xamarin, as well as alternative Java SDKs that target iOS.
RoboVM licenses will continue until April 30, 2017. More information on the development stop can be found here.