Version 2.0 of io.js, the popular fork of the Node.js server-side JavaScript runtime platform, has been released.
io.js 2.0 adds conformance to for the coming ECMAScript 6 specification of standardized JavaScript, as well as support for the latest version of Google's Chrome V8 engine. In addition to ES6 features such as classes, the release adds full support for object literal enhancements, shorthand method definitions and property syntax.
A full list of new features and updates is available in the io.js 2.0 change log.
Facebook extends deep linking to mobile app install ads
Facebook announced it has added deep-linking capabilities to mobile application install advertisements through its App Links cross-platform deep linking standard.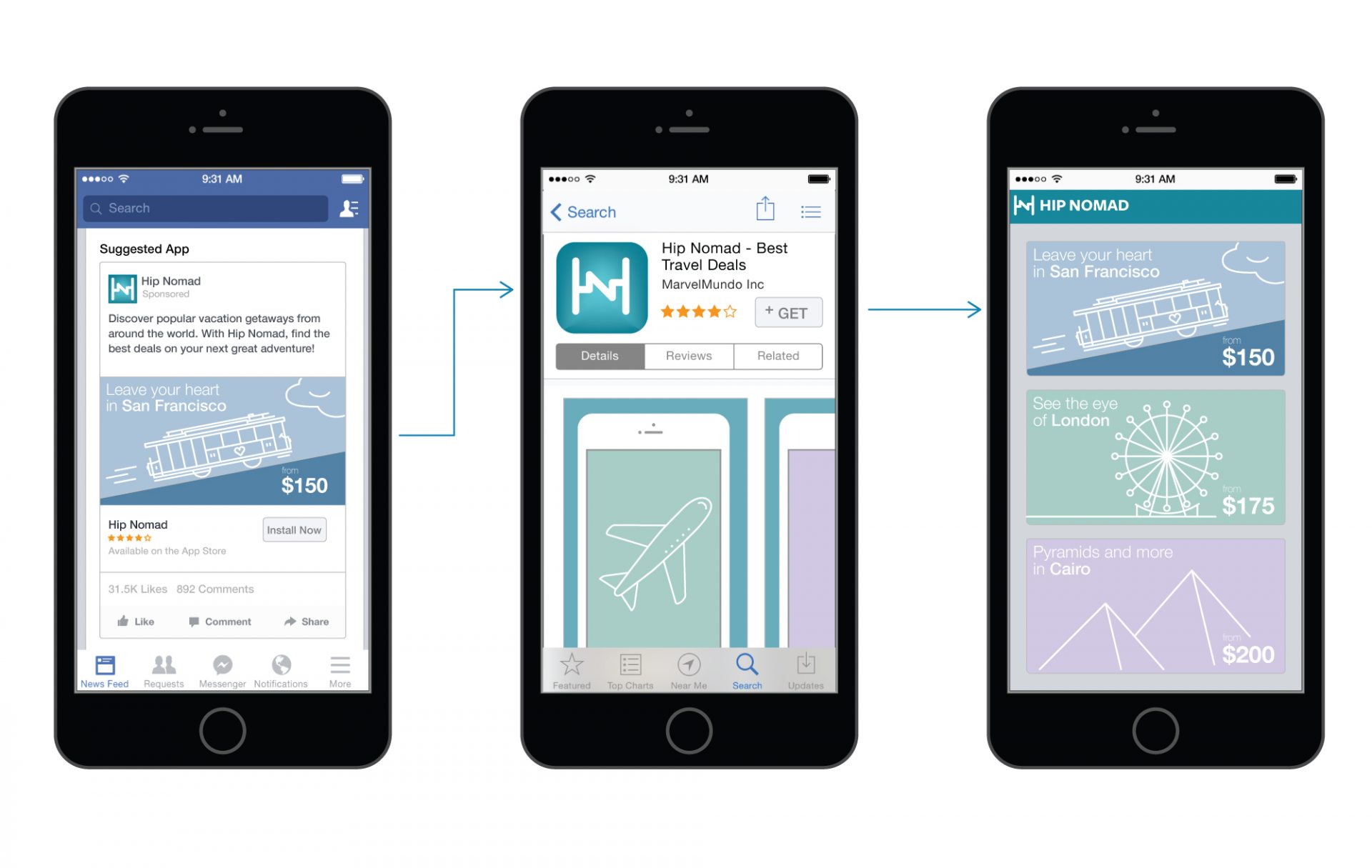 The new feature allows developers and advertisers to send people directly to specific information the first time an app is opened. When a user taps a mobile app install ad on Facebook, the developer can send him or her to a specific place in the app after it's downloaded, such as a product page rather than the homepage for more effective ad targeting and a more relevant user experience.
More details about how to use App Links or the Facebook SDK to implement the deep-linking mobile app install ads can be found in the Facebook blog post.