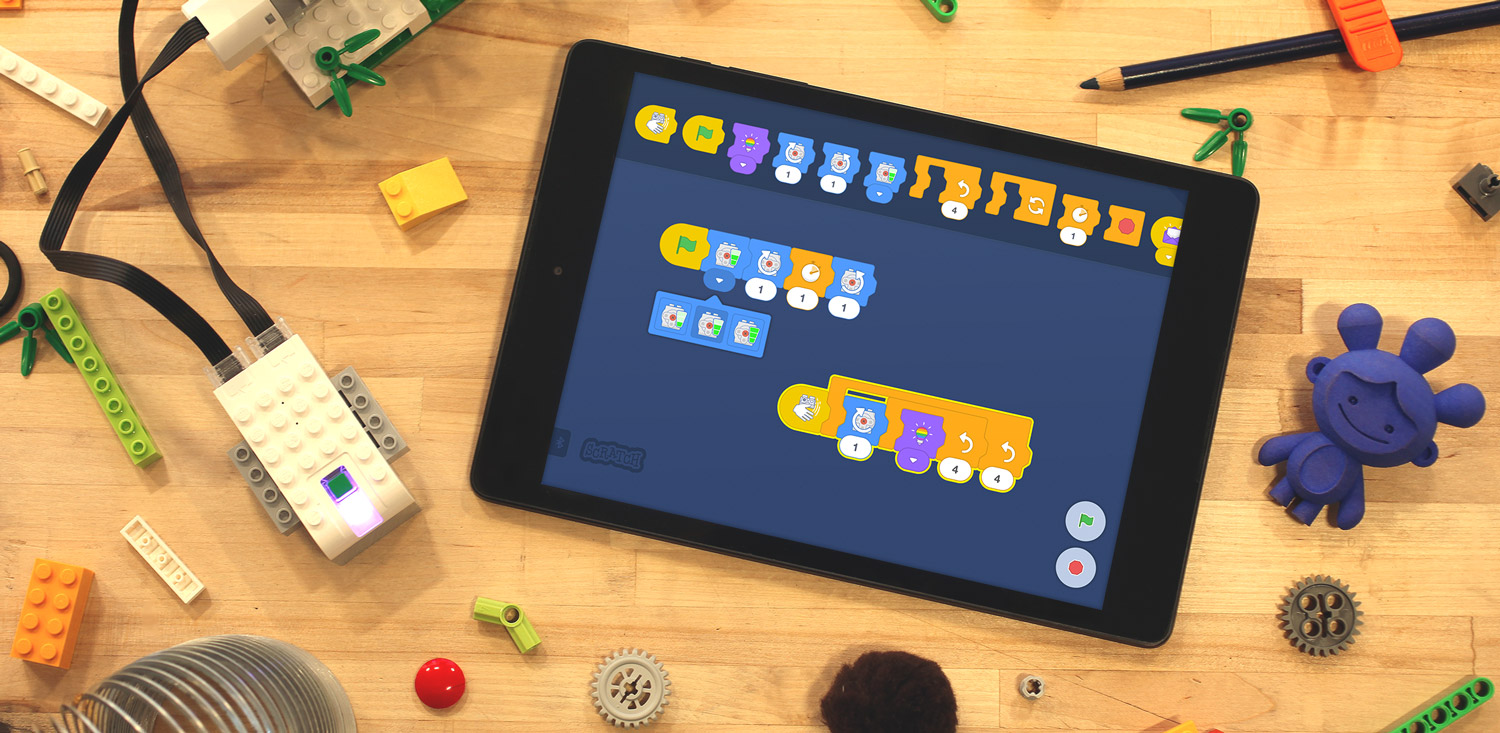 Young learners can now design and program creative interfaces with a new generation of graphical programming blocks, named Scratch Blocks. Google announced a collaboration with the MIT Media Lab's Scratch Team, and released today an open-source developer preview of Scratch Blocks, which builds on the company's Blockly technology.
Scratch Blocks focuses on creating new software toolkits that enable developers to create high-quality experiences for kids, according to a Google developer blog post. The developer preview that was released today includes the Scratch Blocks horizontal grammar, an icon-based grammar that's optimized for small screens. Google wrote that it has plans to support the vertical, text-based grammar that is familiar to users of Scratch.
The open-source native Android version of Blockly is available today, and plans for the future include open-sourcing an iOS version later this year.
Univa announces Navops Command
Univa has announced Navops Command, which implements workload placement and advanced policy management so enterprises can take advantage of containers on any Kubernetes distribution.
Navops can run on any Kubernetes distribution, so customers can work with different vendors like CoreOS' Tectonic, Navops Launch or Red Hat's OpenShift, according to the company.
Some capabilities of Navops include advanced scheduling algorithms; sophisticated policies for managing SLAs; automating prioritization when resources aren't available; and manage cluster resources efficiently.
Mozilla request to intervene in porn case denied
Mozilla had requested that the U.S. government disclose a vulnerability relating to its Tor Browser in an investigation of a child pornography website, and according to a report from Reuters yesterday, a federal judge has rejected its bid to intervene in the case.
U.S. District Judge Robert Bryan in Tacoma, Wash., was the one to reject Mozilla's request to intervene in the case. Mozilla wanted him to force the government to disclose to the company the vulnerability before revealing it to Jay Michaud, the school administrator charged in the investigation.
According to Reuters, "Mozilla said it asked if the FBI submitted the browser flaw through an interagency vulnerability review process used to determine if vulnerabilities should be disclosed to affected companies or should be used secretly, but received no answer."
Reason is building systems rapidly
Reason, an interface for rapidly building safe and fast systems, is Facebook's new way of contributing its work back to the mobile and Web community.
Reason works with OCaml, a highly expressive dialect of the ML language. It features type inference and static type checking, and it provides a new syntax and tool chain for editing, building and sharing code.
According to the project's website, "Reason currently integrates well into existing tool chains such as ocamlbuild, but Reason also provides a specification called Reason Project which specifies a workflow for how packages should connect together, and how they can be developed/built locally inside of directory-based sandboxes."
Reason is still being developed, and in the future it will include sandboxes for locally developing large projects, and everything will be installable with a single command. Improvements to syntax and iterating based on feedback will be included as well.
Apple patent shows an all-screen phone
There's been talk about Apple getting rid of its home button, and in a patent that was published yesterday, it seems it might be willing to leave the bezel in the past. The concept from the patent is called "Man-machine interface for controlling access to electronic devices."
From the patent: "This invention relates generally to the field of electronic device user interfaces and authorization techniques, and more specifically to the field of fingerprint imaging sensors and touch screen display apparatuses."
The three technologies that can work with the fingerprint sensors is called an ultrasound imaging, which means it would require a fingerprint reader embedded in a display. The other three common types of fingerprint capture technologies include optical and capacitive.
The patent says that the interface device includes a controller unit that is coupled to the display apparatus, the finger touch sensor region, and at least one electronic device.
"The controller unit is capable of controlling data flow between the display apparatus, the finger touch sensor region and the electronic device, and for calculating finger touch locations based on a fingerprint image generated by the transparent finger touch sensor region," the patent said.
One report said that the sneak peek of the iPhone 7 won't appear until late next year, but the biggest feature might just be the lack of the home button.