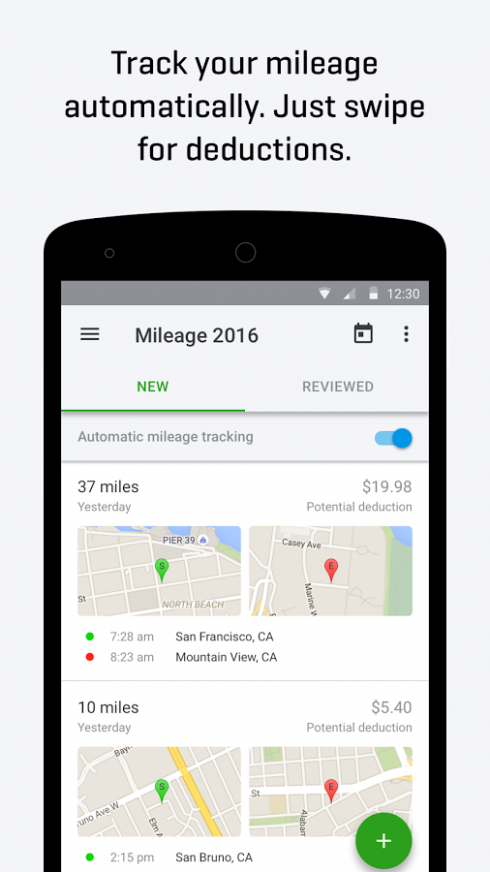 Google has announced that the Transition API for Activity Recognition is now available for all Android developers. The Transition API is used to detect changes in user activity. For example, it is currently in use on the Pixel phone to determine if a user is driving so it can turn on the Driving Do-Not-Disturb mode. According to the company, this will provide context-aware features to developer solutions. 
"How can you tell if stillness means the user parked their car and ended a drive or simply stopped at a traffic light and will continue on? Should you trust a spike in a non-driving activity or is it a momentary classification error? With the Transition API, all Android developers can now leverage the same sets of training data and algorithmic filtering used by Google to confidently detect these changes in user activity," the Android Activity Recognition team wrote in a post.
CloudBees Jenkins Enterprise now available on Red Hat OpenShift Container Platform
CloudBees has announced the release of CloudBees Jenkins Enterprise on Red Hat OpenShift Container Platform. According to the company, this will give enterprise customers a continuous delivery solution with security features.
This new addition to the platform will provide organizations with a scalable and cloud-ready Jenkins cluster. It includes features for scalability, manageability, security, and high availability and can be hosted on-premise or in the cloud.
"In the past, continuous integration and continuous delivery solutions were often bolted on to Platform as a Service and container platforms," said Sacha Labourey, CEO and co-founder of CloudBees. "As companies recognize the importance of transforming to continuous delivery, they need a purpose-built solution like CloudBees Jenkins Enterprise to move them to the next phase of their DevOps journey. We are thrilled to take the next step by enabling deployment on Red Hat OpenShift Container Platform. CloudBees is among the only continuous delivery solution that works for all types of applications, whether they be legacy or modern apps."
Veracode announces evolution of CA Veracode Verified
Veracode has announced the expansion of CA Veracode Verified, which provides third-party validation to a company's software development process. According to the company, 30 percent of security breaches are a result of problems in the application layer, so software purchasers are now wanting more insight into what software they are buying.
"The CA Veracode Verified program provides both a roadmap towards secure software development and a quick means of determining the commitment to security made by potential software vendor. The program seal highlights organizations that make secure software development a competitive advantage by showing that they adopted a mature application security program that covers the entire SDLC," said Chris Wysopal, chief technology officer for CA Veracode.
Mobile Labs adds Parasoft as a technology partner
Mobile Labs has added Parasoft as one of its technology partners. This addition will allow teams to conduct API tests using Mobile Labs' solution deviceConnect. The solution allows mobility teams to manage mobile device sharing across different teams.
"It is no longer sufficient to simply test the user-interface of an application, because there isn't just one interface anymore – the recent wave of digital transformation initiatives has fundamentally changed the way we interact with organizations," stated Elizabeth Kolawa, CEO of Parasoft. "The new Parasoft and Mobile Labs integration extends the benefits of our mobile testing solution, enabling organizations to fully adopt a sustainable testing practice that aligns with business requirements while still achieving quality, scale, and speed."