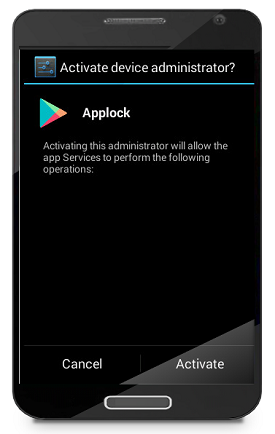 Symantec is reporting that seven malicious apps have been found to reappear on the Google Play Store under different names and publishers after being reported. All of the apps contain the same malware, Android.Reputation.1. According to Symantec, the apps in questions are emoji keyboards, space cleaners, calculators, app lockers, and call recorders.
Once installed, the app takes steps to stay on the device, disappear, and then erase its tracks, according to the company.
All of the apps wait a few hours before launching malicious activity, request administrator access to the phone, changes its launcher icon and its "running apps" icon in system settings, and delivers content to the device for profit.
IBM and Global Citizen partner on a blockchain for good developer challenge
IBM has announced a new challenge called Challenge Accepted, which is a blockchain for good developer challenge. In order to put on the challenge, IBM is partnering with Global Citizen, an organization that works to solve societal issues and hold government institutions accountable.
According to IBM, blockchain provides the transparency and accountability that Global Citizens need. In Challenge Accepted, developers are working to create a donation tracking application on a blockchain network.
The application will use a three-member network where cause-specific pledged and fund transfers are made by the government, registered with organizations, and then validated by Global Citizens.
GitHub releases its 2017 Transparency Report
GitHub has releases its 2017 Transparency Report, which is intended to inform users about GitHub's disclosure of user information and removal of content.
Last year, GitHub received 51 legal requests to disclose user information, including 42 subpoenas, three court orders, and six search warrants. Of those 51 requests, it provided information 43 times.
It received eight requests from governments to take down projects and all eight projects were removed or blocked. It also received and processed 1,380 DMCA complete takedown notices and 55 complete counter notices or retractions.
"Transparency reports by internet platforms have served to shine a light on censorship and surveillance. The very first of the genre, Google's 2010 Report, stated "greater transparency will lead to less censorship." In 2018, platforms are under far greater pressure to censor than they were then, and transparency reports have potential to instead show how willing platforms are to cooperate with censors. More thorough transparency can mitigate this risk—particularly if platforms, users, advocates, academics, and others interested in free speech, privacy, law enforcement, and more use the data to engage in shared conversations that acknowledge common goals," GitHub wrote in a post.
Juniper Research predicts that the number of enterprise mixed reality applications will grow by over 500% by 2022
Juniper Research has released a study that predicts that the number of enterprise mixed reality applications will approach 40 million by 2022. This will be a growth of over 500 percent, as it is currently at 6.5 million.
It also predicts that 97 percent of app revenue will come from a subscription model by 2022 as customers become more enticed by this pricing model.
"Focus has shifted from improving the technology and device form factors to offering the most attractive pricing models for businesses," said Sam Barker, research author of the report. "By enticing customers with attractive models now, these platforms can guard against losing potential customers who are locked in to competitors' platforms in the future."