Android Studio 1.3 RC available for devs with C/C++ and NDK support
Google has announced the release candidate of Android Studio 1.3 to the Canary developer channel. Android Studio 1.3 RC includes full preview support for C/C++ and the Android NDK. The NDK improves build performance with new versions of Grade and build tools.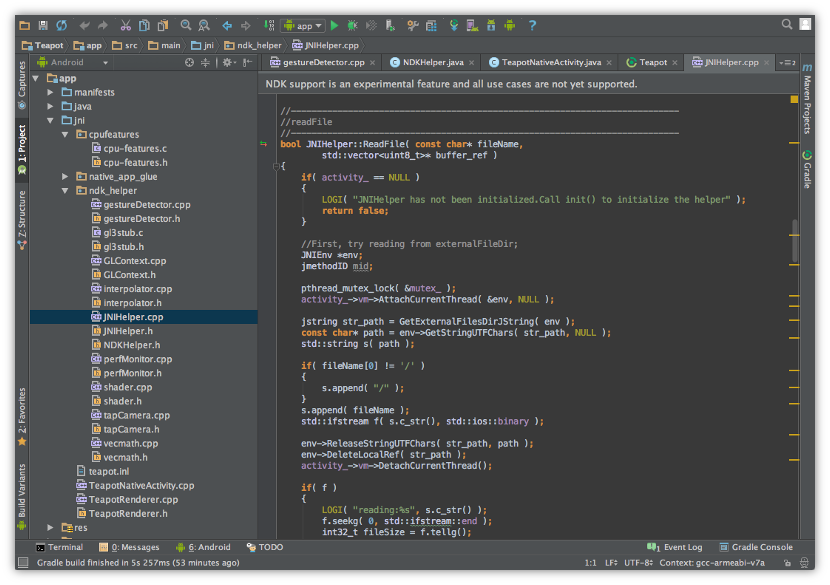 More information can be found here.
Google App Engine for Go is generally available
After four years in beta, Google has announced that Google App Engine for Go is now generally available. Support for the Go programming language in the PaaS is now backed by a Service-Level Agreement (SLA).
"We're officially removing the "beta" label and extending App Engine's Service Level Agreement and Deprecation Policy to App Engine for Go," wrote
Go product manager Jason Buberel in a Google Groups post. "This announcement won't change how you use App Engine today, but we have heard your feedback: We will continue to make significant investments in App Engine for Go, including an improved SDK and an upgrade to the Go 1.5 runtime. Our goal is to make App Engine the best deployment platform for Go programmers."
More information is available in the Google Cloud Platform blog post.