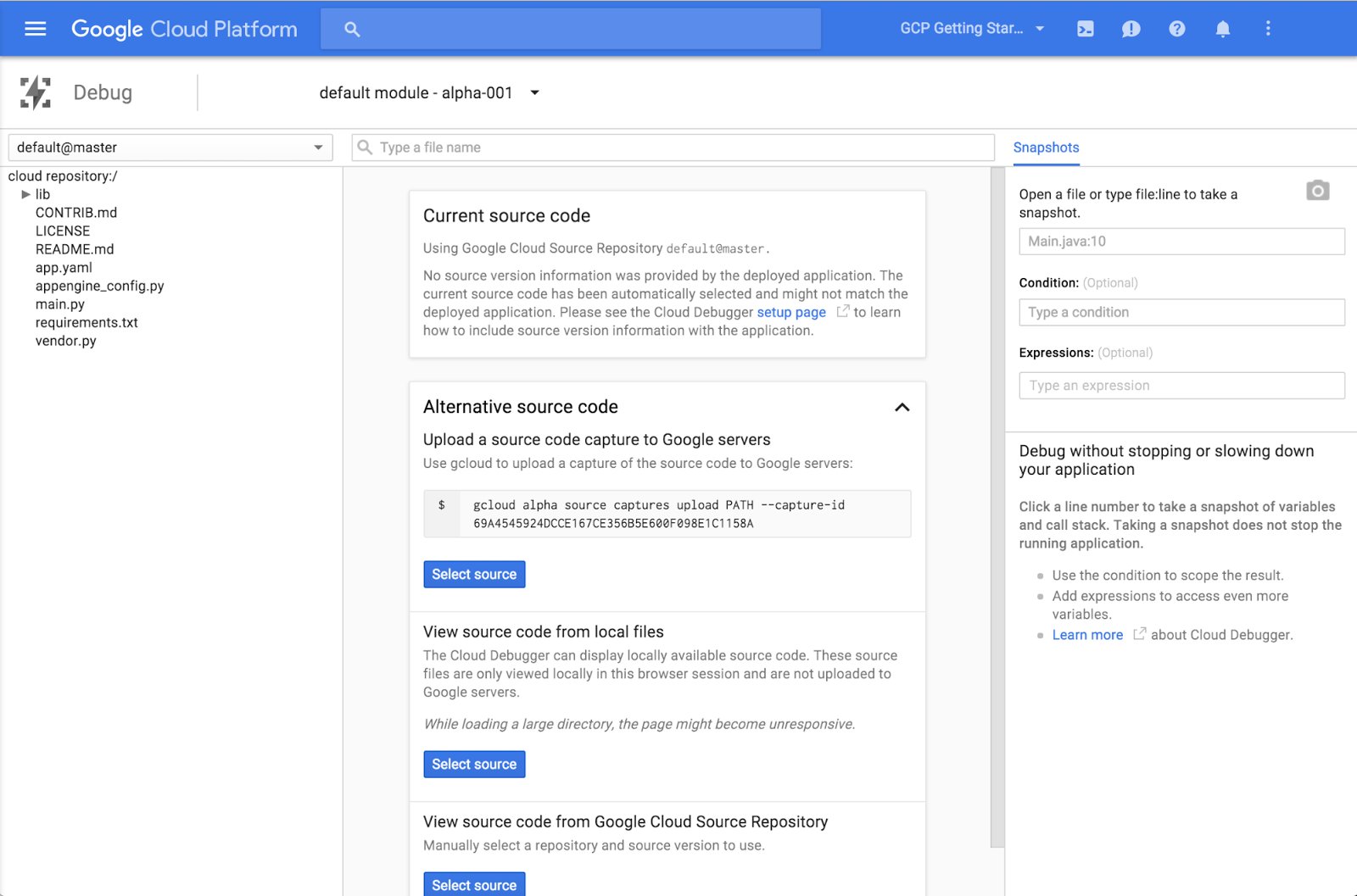 Google Cloud Debugger lets developers inspect the state of an application at any code location without stopping or slowing it down. It now has an enhanced UI, expanded language support, and debugging from more places, according to the Google Cloud Platform blog.
This can be viewed in the application state without adding logging statements, and Google has made several improvements to Cloud Debugger that'll make production debugging more accessible and more intuitive.
Some improvements include Cloud Debugger helping find bugs quickly and fix them in production. It started with support for Java applications running in App Engine Managed VMs, and Google has expanded support for more languages across the platform.
Also, debugger agents capture runtime information without user-perceptible delay to incoming requests. Cloud Debugger can be used in production.
Go hits 1.6
The seventh major stable release of the Go programming language has been announced. Go version 1.6 is an incremental release that features support for HTTP/2 in the net/http package. Support for HTTP/2 will be enabled by default in Go 1.6 for both servers and clients using HTTPS. According to the Go team, this will give a wide range of Go projects the benefits of the new protocol.
Other features include improvements to the template packages with support for trimming spaces around template actions; support for vendor directory-enabled by an environment variable; enhancements to the runtime; and new rules for sharing pointers between Go and C code.
More information is available here.
Red Hat brings DevOps to networking
Red Hat has announced it is extending its IT automation and DevOps platform in order to bring DevOps to networking. Ansible will now include native agentless support for automating heterogeneous network infrastructure devices using the same human and machine-readable automation language that Ansible provides to IT teams.