Microsoft releases WinJS 3.0 with multiplatform support, nixes developer fees
Microsoft has released version 3.0 of WinJS, the Windows library for JavaScript, adding cross-platform and cross-browser support, JavaScript modularization, and improved universal control designs.
The update adds support for popular Web and mobile browsers, as well as HTML-based app environments, including Apache Cordova. According to the Microsoft Dev Center, the company has also dropped the annual developer fee to keep accounts open.
WinJS was first announced at Microsoft's Build developer conference in April. More information on the 3.0 release is available on the Windows blog.
CloudFlare announces Keyless SSL security solution
Content delivery network CloudFlare has released a security solution called Keyless SSL, allowing users to access CloudFlare services without turning over private SSL keys.
CloudFlare CEO and cofounder Matthew Prince explained that the creation of Keyless SSL was motivated by the uptick of DDoS attacks on large financial and media organizations. An SSL key is data that allows an organization to connect to and authenticate a network, and establish the identity of customers connected to it. Thus a private SSL key can be a major point of weakness.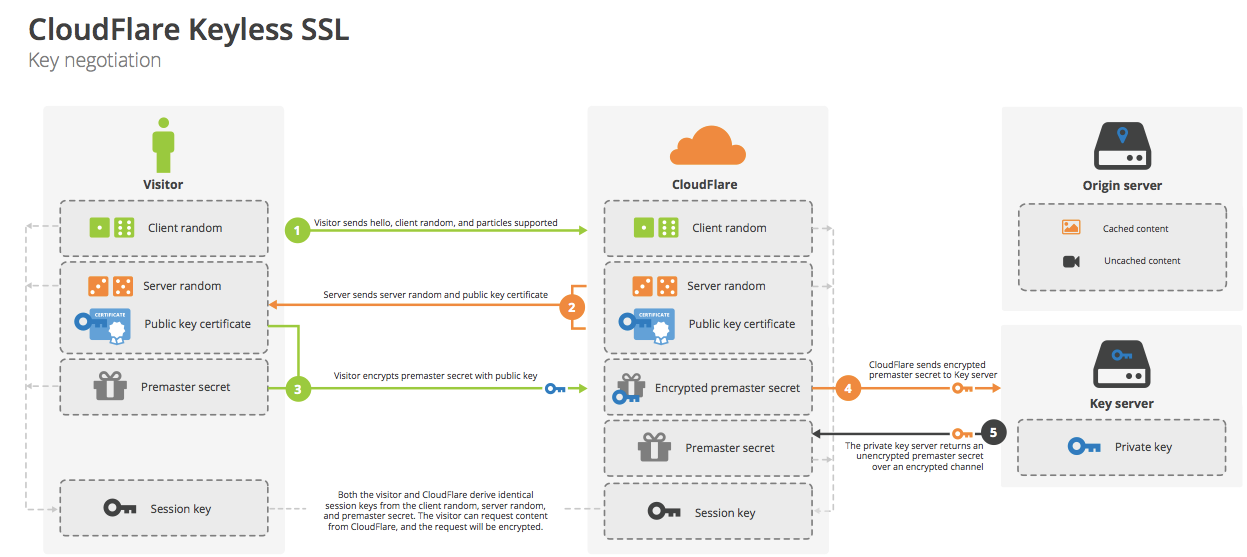 Keyless SSL is a Web server running on a remote CloudFlare network server receiving, securing and terminating HTTPS connections. The solution allows organizations to share cryptographic data and scale their network beyond on-premises hardware without granting network access through SSL keys.
More information can be found on CloudFlare's blog.
Apple publishes OS X Yosemite release notes on JavaScript for Automation feature
With the impending release of OS X Yosemite for the Mac, Apple is debuting a host of new features and capabilities in its desktop operating system. JavaScript for Automation addresses the growing developer need for more automation in application development.
In the release notes, Apple detailed the new host environment for JavaScript, which adds properties such as automation, application, library, path and progress. The document covers accessing applications, syntax, element and filtering arrays, object creation, scripting additions, UI automation, the Objective-C bridge, and more.
More details can be found in the release notes. OS X Yosemite is set for release sometime in October.
Tim Cook explains Apple's privacy commitment in an open letter to customers
Following the iCloud hacking scandal, Apple published a new Web page to explain how it handles users' personal information, what they collect, and why it does what it does.
"At Apple, your trust means everything to us," Cook wrote in an open letter to customers. "That's why we respect your privacy and protect it with strong encryption, plus strict policies that govern how all data is handled."
Cook added that Apple has never and will never work with any government agency for any country to create backdoors in any products or services, or provide them with access to servers.
"Our commitment to protecting your privacy comes from a deep respect for our customers. We know that your trust doesn't come easy. That's why we have and always will work as hard as we can to earn and keep it," he wrote.
Red Hat to acquire FeedHenry
Red Hat announced that it has signed an agreement to acquire FeedHenry, a provider of enterprise mobile application platforms. With this acquisition, Red Hat can expand its portfolio of app development, integration and Platform-as-a-Service to support mobile app development.
"Since our inception, FeedHenry has embraced open technologies and the cloud for mobile development and management," said Cathal McGloin, CEO of FeedHenry. "We are excited to become part of Red Hat, the leader in open-source enterprise solutions, and see this as confirmation of the combined power of mobile and cloud, the mass-market adoption of mobile application and MBaaS platforms, and the growing popularity of Node.js."
Red Hat has agreed to acquire FeedHenry for approximately 63.5 million euros. The deal is expected to close in Q3 of 2015.