Google has unveiled the first prototype of its self-driving vehicle. The vehicle was first revealed in May, but the car Google presented was just a mockup without headlights.
"Since then, we've been working on different prototypes-of-prototypes, each designed to test different systems of a self-driving car—for example, the typical 'car' parts like steering and braking, as well as the 'self-driving' parts like the computer and sensors," Google wrote on its Google+ page. "We've now put all those systems together in this fully functional vehicle—our first complete prototype for fully autonomous driving."
Google will be testing the car on its test track throughout the holidays and hopes to get the vehicle on the road in 2015. The company's safety drivers will continue to manage the car for the time being.
Microsoft announces Azure Media Services live streaming with new PlayReady encryption
Microsoft is beefing up security in its live-streaming cloud services, adding PlayReady encryption to Azure Media Services.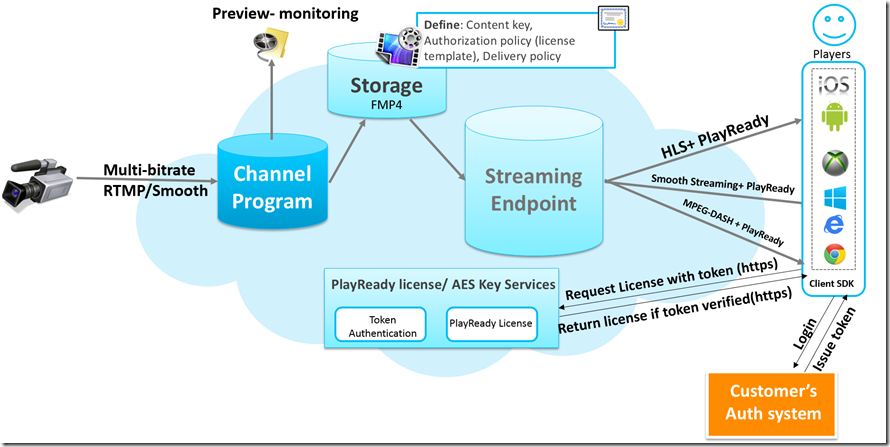 PlayReady is an encryption technology to protect both on-demand video technology and live streams. According to a blog post from Azure Media Services program manager Mingfei Yan, PlayReady can work with a combination of other Azure-supported security mechanisms and protocols, including HTTP Live Streaming, Smooth Streaming and MPEG DASH and AES dynamic encryption for live streaming.
A full list of PlayReady setup instructions is available in the blog post.
Apple's first automatic security update
Apple has rolled out its first automatic security update to help defend against newly discovered bugs, Reuters has reported. The update was pushed out to Mac computers in order to fix a bug affecting the computer's network time protocol. The company decided to push the update out automatically in order protect customers and minimize possible damage. Apple introduced automatic security updates about two years ago, but this was the first time the company took advantage of the technology.
"The update is seamless," Bill Evans, an Apple spokesman, told Reuters. "It doesn't even require a restart."
Intel releases updated XDK and IoT XDK
Intel has announced an update to its developer XDK, adding iOS debugging capabilities and HTML5 gaming support. The company also revamped its Internet of Things XDK, adding SSH support and serial terminal connections to the Internet of Things developer kit.
More information is available here.