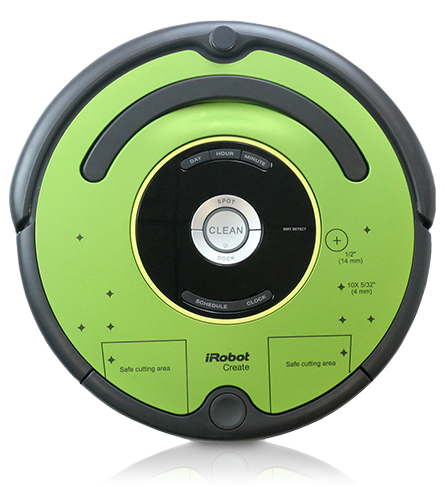 iRobot has unveiled a new robot designed for science, technology, engineering and math (STEM) education. Based off the company's Roomba, Create 2 features a preassembled robot platform to give educators, students and developers an affordable source to learn the fundamentals of robotics, computer science and engineering.
"As a global leader in robotics technology, iRobot believes its greatest social responsibility is to ignite students' passion for STEM-related careers through the excitement of robots," said Colin Angle, chairman and CEO of iRobot.
In addition, the company announced new online resources such as 3D printable files for new parts, a faceplate drilling template, and educational projects and instructions.
Intel announced the IoT platform
Intel has designed an Internet of Things platform aimed at unifying and streamlining connectivity and security for IoT devices. According to the company, the platform offers a defined and repeatable foundation for how devices will connect and deliver data to the cloud.
"With this platform, we are continuing to expand our IoT product family beyond silicon with enhancements to our pre-integrated solutions that make IoT more accessible to solution providers," said Doug Davis, vice president and general manager of the Internet of Things Group at Intel. "IoT is a rapidly growing market but faces scalability hurdles. By simplifying the development process and making it easier to deploy new solutions that address market needs, we can help accelerate innovation."
Canonical announces Ubuntu Core with 'snappy transactional updates'
Canonical CEO Mark Shuttleworth announced a new tool called Ubuntu Core, a transactionally updated version of Ubuntu for the cloud.
Ubuntu Core is a minimal server image with the same libraries as today's Ubuntu, but applications are provided through a simpler mechanism and a "snappy" approach—meaning the system keeps each part of Ubuntu in a separate, read-only file, and does the same for each application.