iRobot has unveiled a new robot designed for science, technology, engineering and math (STEM) education. Based off the company's Roomba, Create 2 features a preassembled robot platform to give educators, students and developers an affordable source to learn the fundamentals of robotics, computer science and engineering.
"As a global leader in robotics technology, iRobot believes its greatest social responsibility is to ignite students' passion for STEM-related careers through the excitement of robots," said Colin Angle, chairman and CEO of iRobot.
In addition, the company announced new online resources such as 3D printable files for new parts, a faceplate drilling template, and educational projects and instructions.
Intel announced the IoT platform
Intel has designed an Internet of Things platform aimed at unifying and streamlining connectivity and security for IoT devices. According to the company, the platform offers a defined and repeatable foundation for how devices will connect and deliver data to the cloud.
"With this platform, we are continuing to expand our IoT product family beyond silicon with enhancements to our pre-integrated solutions that make IoT more accessible to solution providers," said Doug Davis, vice president and general manager of the Internet of Things Group at Intel. "IoT is a rapidly growing market but faces scalability hurdles. By simplifying the development process and making it easier to deploy new solutions that address market needs, we can help accelerate innovation."
Canonical announces Ubuntu Core with 'snappy transactional updates'
Canonical CEO Mark Shuttleworth announced a new tool called Ubuntu Core, a transactionally updated version of Ubuntu for the cloud.
Ubuntu Core is a minimal server image with the same libraries as today's Ubuntu, but applications are provided through a simpler mechanism and a "snappy" approach—meaning the system keeps each part of Ubuntu in a separate, read-only file, and does the same for each application.
Snappy Ubuntu Core is in beta today on Azure, and will be available on every Ubuntu certified cloud as well as a KVM image running on any Linux machine. Shuttleworth's full announcement can be found here.
Parse announces Parse Crash Reporting
The mobile development platform provider acquired by Facebook last year has announced the launch of Parse Crash Reporting in order to help developers register, track and resolve crashes in their apps. With crash reporting, developers can manage SDKs, learn new APIs and monitor dashboards.
The company also announced a local data store for iOS in order to help developers provide a better user experience. The data store is designed to give users uninterrupted experience despite connectivity constraints. More information is available here.
Qt 5.4 released
Version 5.4 of the Qt cross-platform framework has been released with a revamped Qt WebEngine, the new Qt WebChannel, and the technology preview for a new module called Qt WebView.
Qt, which has operated as its own company since August, also debuted Qt Creator 3.3 with the release, as well as full support for Qt on Windows Runtime. More details on the graphics updates and long list of other new features in Qt 5.4 are available here.
Apple and IBM release first wave of IBM MobileFirst for iOS solutions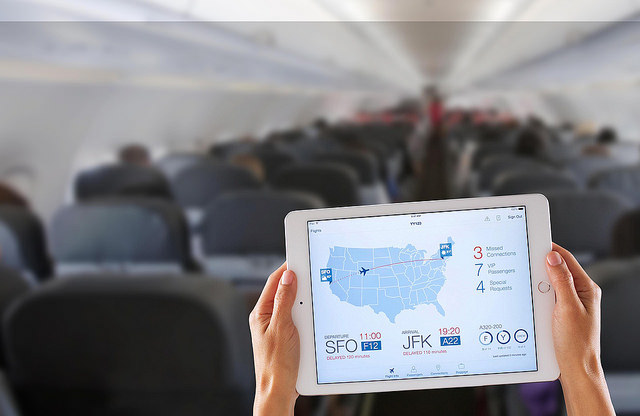 Apple and IBM have announced the first apps out of their partnership designed to provide Big Data analytics and security capabilities for iPhone and iPad.
"What we're delivering aims directly at the new quest of business: smart technologies that unlock new value at the intersection of Big Data and individual engagement," said Bridget van Kralingen, senior vice president of IBM Global Business Services. "Our collaboration combines IBM's industry expertise and unmatched position in enterprise computing with Apple's legendary user experience and excellence in product design to lift the performance of a new generation of business professionals."
IBM Mobile First for iOS solutions include apps for banking, retail, insurance, financial services, telecommunications, government and air travel.
More information is available here.
dbForge Studio for MySQL v6.3 released
Universal MySQL Windows client dbForge has released dbForge Studio for MySQL 6.3, with new features and improvements concerning application functionality, SQL code completion and formatting, data import and export, reporting, and more.
Version 6.3 of dbForge for MySQL features new phrase completion, an enhanced command-line interface, improved data import and export, and more options for customizable data comparison and synchronization.
More information is available here.