Apple releases WatchKit for Apple Watch
Apple launched its first new product line since 2010 yesterday: the Apple Watch line of smart watch wearable devices. For developers this means an entirely new platform, in the form of a new set of tools called WatchKit.
WatchKit, a development platform specifically for Apple Watch, enables third-party application development on the wearable device with customizable features. WatchKit incorporates Glances, a swipe-up touch gesture displaying relevant app information, new Actionable Notifications, and WatchKit Apps that update existing apps with controls and interactions unique to Apple Watch.
More information on WatchKit, Apple Watch and other announcements (including Apple Pay for iOS 8) can be found on the Apple Watch page. The first watches will be available in early 2015 along with the WatchKit API.
Swift programming language reaches version 1.0
The iPhone 6 and Apple Watch weren't Apple's only big news yesterday. The company also announced that Swift—its new iOS/OS X programming language announced at WWDC—is now ready for release at version 1.0.
Developers can now submit Swift apps to the App Store for iOS, regardless of whether the developer coded a small feature or the entire application in Swift. Swift for OS X has not reached its release date yet, as it requires the SDK for OS X Yosemite, set for release later this fall.
(Related: Apple announces Swift at WWDC)
Apple recommended that developers continue to work on Mac apps using the Xcode 6.1 beta, for which Swift runtime improvements are planned before the Yosemite release. Apple sees Swift as its custom successor to Objective-C for iOS and OS X development.
More information can be found on Apple's blog.
Reddo turns Windows desktop apps into mobile apps
A new mobile platform that looks to deliver mobile user experiences for existing Windows Desktop application was launched today. Reddo Mobility, a spinout of Gizmox, provides a way for businesses to design and deploy a mobile front-end to existing desktop apps without any coding.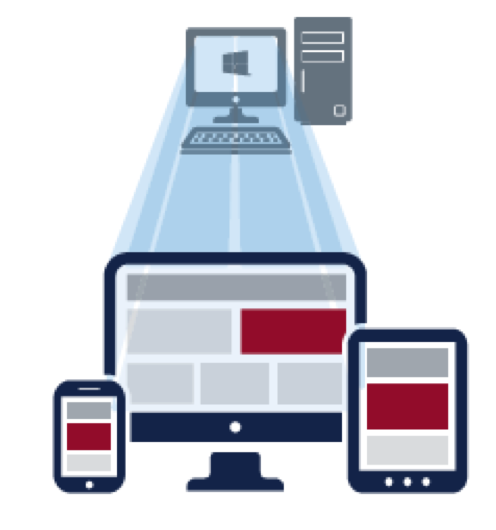 "Reddo addresses the challenge of delivering legacy business applications to users' mobile devices," said Itzik Spitzen, CTO of Reddo Mobility. "Existing approaches that stream a UI built for desktop interaction to a mobile device result in a clumsy, often unusable user experience. Reddo lets users interact with windows desktop apps on any device as if the application had been originally designed for mobility."
The platform features a drag-and-drop designer, and works with apps running on physical or virtualized desktop infrastructure.
Internet Slowdown Day
A number of websites, including Digg, Netflix and Reddit, are teaming up to participate in Internet Slowdown day today, an online protest calling for stronger protections for net neutrality. Net neutrality is an idea that Internet service providers should treat all data that travels over networks equally, according to the Electronic Frontier Foundation. The FCC recently proposed rules that allowed for the possibility of paid prioritization on Internet traffic, meaning Internet service providers could charge companies for faster traffic delivery to customers.
"But you can't have a fast lane without also having a slower lane," said the EFF. "And that means everyday websites—including journalistic websites and startup companies that could compete with established web services—could be slow to load, even as our expectations for loading speed leap ahead in the coming years."
As part of the protest, the websites are displaying an alert with a loading symbol to promote a call to action. The loading symbols do not actually slow down sites, but are meant to promote awareness about the issue.