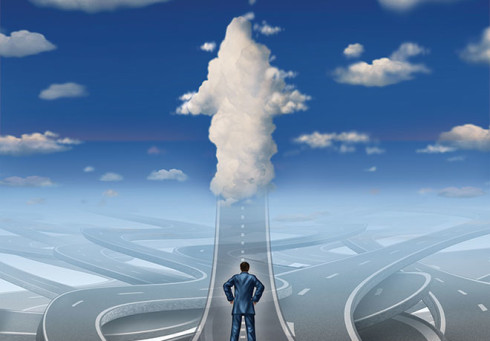 For the last decade people close to Microsoft have watched, often with consternation, as the software giant sat out the first phase of several major sea changes in the technology world and then played a sometimes unconvincing and at times underwhelming game of catch-up. Even with the cloud, Microsoft was not the first out of the blocks with a public offering, but sometimes not going first can have huge benefits because it lets you get a sense of the market.
Such is the case with Microsoft's cloud platform, at least in terms of application development, as it has navigated first by matching and then surrounding Amazon and other cloud providers. In fact, there is so much in Azure for developers that it makes it hard for other cloud platforms to keep up. Ian Culling, CTO of VersionOne pointed this out, saying that "What Microsoft is doing with Azure seems counter to their behavior and philosophy of the past—not just tolerating but embracing open source and other technologies, for example.
"It is also very encouraging for the classic/career Microsoft-stack developer to get outside the bounds of their MSDN Subscription and get the exposure, knowledge and skills to remain relevant in an increasingly polyglot development experience." This last part is critical to understanding Azure today. Microsoft provides Linux images in the Virtual Machine gallery, provides tools for developers using non-Microsoft technologies, and has been embracing open source of late.
Not last year's Azure
Azure is arguably the most dynamic product offering Microsoft has ever produced. Today, no more than a few weeks can pass without an announcement of a new capability or improvement, often in batches. A quick look at Scott Guthrie's blog shows this track record clearly.
Before his promotion to Executive Vice President, he was always the first place to find news about improvements and added features. We will see if that continues now that he has moved up the line, but it is unlikely he will shy away from announcing the most interesting and awaited expansions and improvements.
"Since our initial Azure-based project, we have seen very rapid (but coherent) evolution of Azure capabilities, services and its marketplace," said Culling. "Some recent valuable additions are Deployment Slots and WebJobs. We feel like the aggressive pace being set, and the genuine, thorough support of so many open-source and non-Microsoft technologies, is pretty unique in comparison to alternatives."
Part of the reason for this continual drive for enhancement is that the public cloud has turned into a bit of an arms race between Microsoft and Amazon. There are also many other companies hoping to grab some of this huge potential market, and there is strong evidence that Microsoft is following through with its promise to make Azure the foundation of the company.
Microsoft has always done better with a viable competitor breathing down its neck or, better yet, out ahead. One has only to look at the history of innovation with early versions of SQL Server or Internet Explorer to see that when its status as the market leader is threatened, Microsoft turns on the urgency, and the winners are usually consumers of the products regardless of which company ultimately wins said arms race.