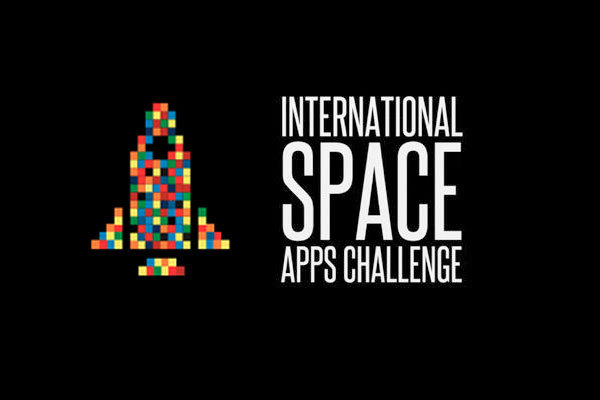 IBM and NASA are collaborating on a global code-a-thon, challenging developers to build applications to power the next generation of space exploration, robotics and human life on earth.
As part of NASA's International Space Apps Challenge, IBM announced it would offer its Bluemix cloud platform to developers competing in the three-day coding competition. The online challenge, broken into four categories (outer space, earth, humans and robotics), will encompass more than 10,000 developers, scientists, students, entrepreneurs and educators worldwide. Participants are tasked with developing mobile apps, software, hardware, data visualizations and platform solutions in 35 different challenges spread throughout the four categories.
For IBM's part, the company will open free access to its Bluemix cloud development platform of more than 100 cloud-based development tools. Developers will have access to tools and services, including IBM's MobileFirst, DevOps, Watson Analytics, Internet of Things, and Web and Application services, to build, test and deploy applications leveraging the more than 200 data sources provided by NASA for the competition.
"Bluemix offers a growing catalogue of services for tools in categories such as Big Data, social, mobile, security and the Internet of Things, and for industries ranging from mobile commerce, academia, advertising, and emerging spaces such as wearables," said Sandy Carter, IBM general manager of Cloud Ecosystem and Developers. "Developers participating in the challenge can use these services to analyze NASA data, collect and make sense of data from services for the Internet of Things, or integrate mobile services for applications that  are designed to be accessed across channels."
The competition itself, which according to NASA will take place virtually and in-person in 136 cities across 62 countries, lets developers and other participants choose among several different challenges. For example in "Visualize the Asteroid Skies," developers are tasked with using data aggregation and analytics to help NASA track asteroids, while in the "Sensor Yourself" challenge, developers must compile and sort a stream of sensor data from a mobile device to guide the movement of a robot.
In addition to opening Bluemix to developers for the challenge, IBM will also provide access to face-to-face and virtual product demonstrations on-site in 26 cities and virtually in 36 additional cities, along with mobile app design guidance, consulting, and coding assistance to users on Bluemix.
"With more than 100 different cloud-based tools ranging from services for Watson Analytics to services for managing data for the Internet of Things, Bluemix provides a global platform for developers to collaborate on as they mine and make sense of that data and ultimately put it to work," said Carter. "As a result, participants are able to speed application development times while building applications using tools that they otherwise wouldn't have access to."
Two winning projects from each of the 136 cities will advance to a global stage, where a panel of NASA judges will select one winner in each of the five finalist categories, such as Best Mission Concept, Best Use of Hardware, Best Use of Data, Most Inspiring, and Galactic Impact. IBM will give up to 30 awards at local Space Apps events for the most innovative use of Bluemix, with winners receiving up to a year of free access to Bluemix, and up to 80 hours of technical support and assistance over six months by senior IBM developers.
The International Space Apps Challenge runs from April 10-12, and developers can register here.