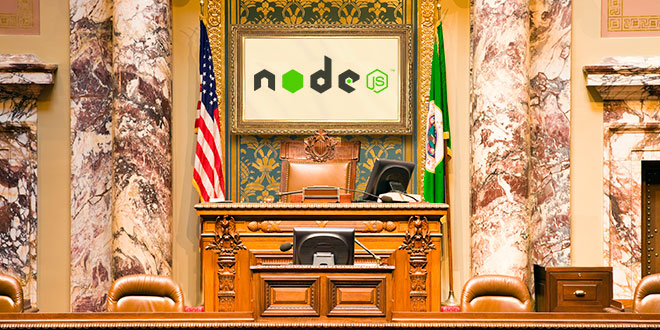 Node.js is moving to an open governance model under the auspices of the newly announced Node.js Foundation.
Cloud infrastructure company Joyent, the corporate steward behind the open-source runtime technology, announced the establishment of an independent Node.js Foundation with Fidelity, IBM, Microsoft, PayPal and The Linux Foundation as founding members. Under the open governance model, the foundation will work to add members from within the Node.js ecosystem and hold open deliberations on new features and directions for Node.js as it moves toward its production-ready 1.0 release.
Joyent is working with the Node.js advisory board, established in October 2014, along with the Linux Foundation to plan out and create the Node.js Foundation. The Linux Foundation is providing input on organizational structure, governance models, fundraising, budgeting and legal aspects of the foundation.
(Related: What to expect from Node.js 1.0)
The advisory board recommended that Node.js move to an open, transparent and consensus-driven governance model. According to Scott Hammond, who took over as Joyent CEO in June 2014, it's a model Node.js project lead T.J. Fontaine has already begun to implement.
"In the overall model for where the project should reside, we set about creating this foundation allowing us to drive a healthy ecosystem and a vibrant community without snuffing out innovation, and without parts of the community feeling excluded or disenfranchised," Hammond said. "If we do the right thing for Node, it will continue to attract passionate and capable technical developers to foster a healthy ecosystem of third-party technology and service providers in an energized community to accelerate Node's growth and adoption."
Keeping up with V8
The Node.js platform runs atop Google Chrome's V8 JavaScript engine with an event-driven, non-blocking I/O model. As Joyent and the Node community have concerned themselves more with methodically working out kinks and delivering smooth releases, the rapid release pace of V8 builds often leaves Node.js running a few versions behind.
V8 and Node.js are inextricably linked, and Hammond believed moving to an open governance model through the Node.js Foundation will help it and Google work together to keep the releases more in sync.