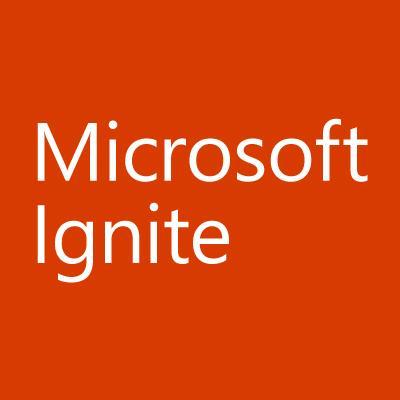 Digital transformation is the cornerstone upon which Microsoft's announcement at today's kickoff of the company's Ignite conference were all about.
Devices already outnumber users there are for them, and Microsoft sees security, intelligence and the cloud platform as key pieces that will facilitate that transformation.
"With an ever-evolving and increasingly complex cyber threat landscape, security has to be top of mind for us all," wrote Judson Althoff, executive vice president of Microsoft's worldwide commercial business, in a blog post. "We must outpace evolving threats and provide countermeasures that protect the corporate network on every front and every device."
Today, Microsoft announced Windows Defender Application Guard, this one built into the Microsoft Edge browser to "insulate Windows 10 from untrusted browser session," Althoff wrote. For Office 365, Microsoft announced Windows Defender Advanced Threat Protection and Office 365 Advanced Threat Protection, enabling threat intelligence sharing between Windows and Office 365. Microsoft is also introducing Office 365 Threat Protection, which monitors millions of activities and surfaces transactions that are anomalies so real and potential threats can be identified and responded to more quickly.
For enterprises that need protection for employees' personal devices and the applications and Web services they use, Microsoft announced Secure Productive Enterprise, to become available Oct. 12. This product offers Microsoft's most advanced security updates and features.
The second key component of digital transformation is getting office workers to use tools that give them the ability to collaborate on documents and PowerPoint presentations, surface and display business intelligence, use and share video, and more. To that end, Microsoft today announced additions to Office 365, to which new features and updates are deployed before they may or may not be built into the on-premises SharePoint Server.
Among those new features is Tap for Word and Outlook. At a demo last night by David Alexander, senior product marketing manager for Office 365, he showed how, when a user is looking to share a table or reuse content from a previous document, a list of relevant documents and presentations culled by Microsoft Graph is populated to facilitate in a new document or e-mail the easy importation of content into it.
In addition, Microsoft announced QuickStarter for PowerPoint and Sway, which are templates pre-populated with images and text suggestions to help users make better presentations more quickly. And, a new feature called Maps will enable Excel users to generate visualizations from spreadsheet data. For instance, Microsoft could build a spreadsheet listing the hometowns of all Ignite attendees, and then Maps would generate a map of the world color-coded by location density.
Microsoft believes the foundation for the digital transformation in business is the cloud. Microsoft claims that more than 85% of the Fortune 500 use its technologies as they need to scale their applications and data, as well as deploy applications across platforms securely and with real-time analytics.
"IT professionals have a huge opportunity to lead their businesses through this exciting time and to turn these disruptive technologies into a supercharged engine—not just for growth, efficiency and opportunity, but for transformation and innovation as well," Althoff wrote.