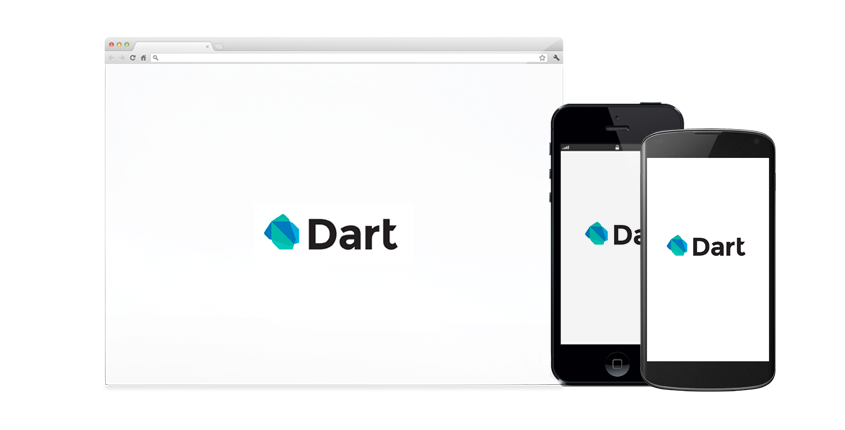 Google's Dart programming language, which was designed to ultimately succeed JavaScript, seems to be making great strides these days. Just in the past year, Dart has been released for wide Web use, become an official Ecma standard, and now according to this month's TIOBE Index of language popularity, the programming language has broken into its top 20 programming languages.
"The adoption of Dart had a slow start after its birth at the end of 2011 because engineers were afraid that other browsers than Google's Chrome wouldn't support Dart. And they were right. But now that the Dart to JavaScript compiler is mature and claims to generate even faster code than hand-written JavaScript, the Dart language seems to have a bright future," TIOBE wrote on its index.
(Deviating from the 'script: Inside Google Dart's origins and its complex relationship with JavaScript) 
Dart ranks at 17 out of the top 20 programming languages, up 64 positions from last year's previous rank of  81. Dart competitors including CoffeeScript and Microsoft's TypeScript language lagged behind, with CoffeeScript coming in at position 133 and TypeScript at 122. It is also interesting to note that while the self-proclaimed successor to JavaScript is skyrocketing up the top programming language list, JavaScript itself is going down. This year it ranked at position 12, down from number 10 last year.
"The index can be used to check whether your programming skills are still up to date or to make a strategic decision about what programming language should be adopted when starting to build a new software system," TIOBE wrote.
The top 10 programming languages in the index are C, Java, Objective-C, C++, C#, Basic, PHP, Python, Perl and Transact-SQL.
The full TIOBE Index is available here.