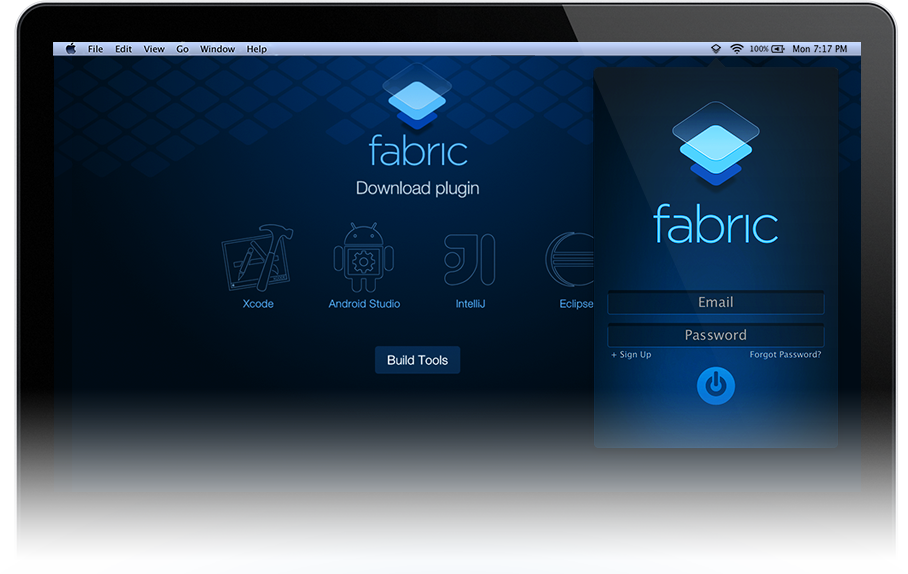 Twitter is trying to win over mobile app developers with a new set of tools the company announced today at its first mobile developer conference, Twitter Flight.
"We are so delighted to have you with us as we unveil what we believe is the future of mobile app development. A future that is built upon a collection of fully integrated end-to-end services that combine together to create a platform that we call Fabric," said Dick Costolo, CEO of Twitter. "Fabric enables mobile developers to focus on users and building great apps."
Fabric is meant to address mobile developer problems such as stability, distribution, revenue and identity. It includes three parts: Twitter Kit, MoPub and Crashlytics, and allows developers to simply drag and drop whatever part they want to use right into their Integrated Development Environment (IDE) without having to overload their workflow with unnecessary features, according to Jeff Seibert, director of mobile platform at Twitter and founder of Crashlytics.
"Twitter started on mobile, and from its launch it has evolved along with the mobile ecosystem," Seibert said.
The Twitter Kit allows developers to have more control over button placement and the tweet composer. MoPub is Twitter's advertisement network built specifically for mobile publishers, and Crashlytics is the company's app analytics tool that lets developers perform crash reporting in the app, run app analytics and collect data.
"We created Fabric to make it easy to take your apps to the next level," said Bear Douglas, developer advocate at Twitter.
In addition, Twitter announced a new authentication tool called Digits, which allows users to sign in with their phone numbers instead of having to remember a sign-in and password, or having to log in with a social media account. Digits is white-labeled so developers can customize log-in themes, according to Seibert, and it is available for free on iOS, Android and the Web starting today.
More information is available here.