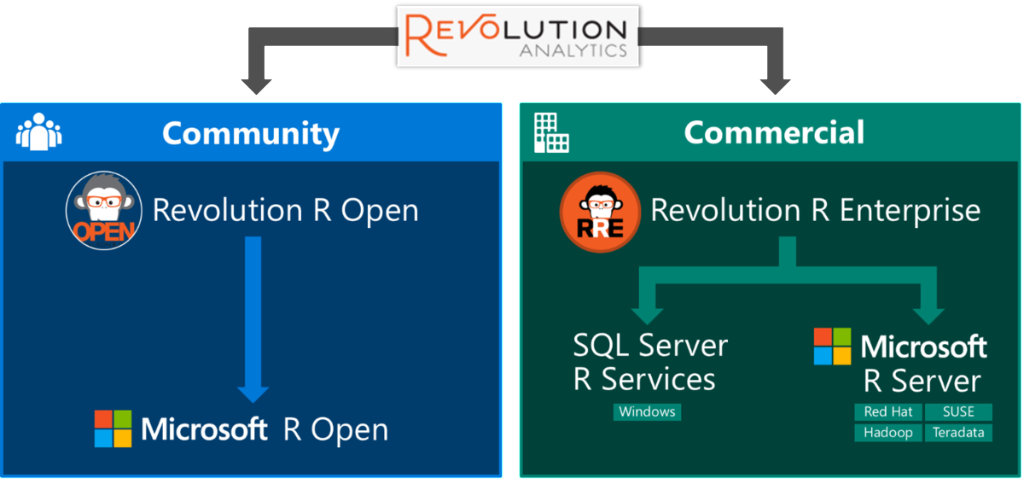 Microsoft wants to make R the enterprise standard for cross-platform analytics. The company has unveiled its plan to deliver R-based analytics to new platforms, developers and the R community.
When the company acquired Revolution Analytics (a provider of software and services for R) less than a year ago, it obtained Revolution R Open and Revolution R Enterprise technologies. Revolution R Open will now be known as Microsoft R Open, and Revolution R Enterprise will be known as Microsoft R Server.
The company has announced that Microsoft R Open will be available as a free download, and Microsoft R Server will be available for free to all students through the Microsoft DreamSpark program.
Other announcements included a new Microsoft R Server Developer Edition, as well as plans to integrate Revolution's scalable R distribution into Azure HDInsight and Machine Learning, and to deliver Microsoft R server as an Azure Marketplace Virtual Machine.
More information is available here.
Microsoft updates Windows security
Microsoft has updated security features in Windows to resolve some vulnerabilities. The most severe vulnerability could allow remote code execution if an attacker is able to log on to a target system and run a specially crafted application.
The security update was rated "Important" for all supported releases of Microsoft Windows. The update addressed the following vulnerabilities:
• Correcting how Windows validates input before loading DLL files
• Correcting how Microsoft DirectShow validates user input
• Enforcing the default setting of not allowing remote logon for accounts without passwords
More details about the update are available in a Microsoft security bulletin.