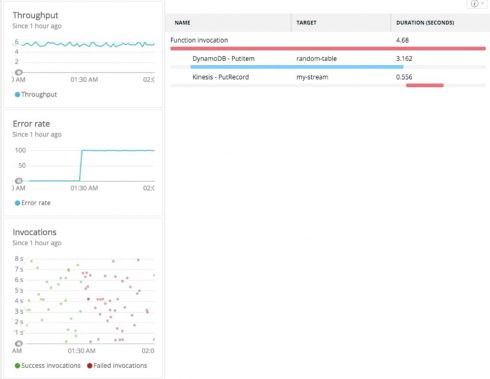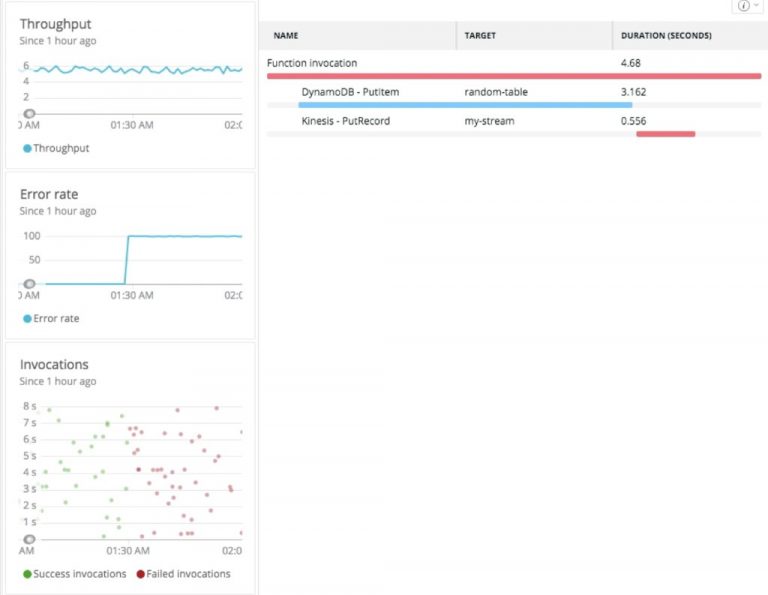 New Relic has announced a number of new features to help organizations adopt modern architectures, including new APM support for AWS Lambda.
Application monitoring for AWS Lambda will provide improved visibility into function invocations, event sources, and connected services. This will enable DevOps teams to more quickly build and deploy applications using AWS functions-as-a-service, New Relic Explained.
The company also announced improved support for container orchestration. New integrations collect metrics to monitor data for nodes, namespaces, deployments, replica sets, pods, and containers.
It added a new set of Distributed Tracing capabilities to reduce latency. Improvements include the ability to easily find traces by grouping them according to root service or root service entry point, understand the flow of calls via a condensed trace view, and view deployments that have been made to dependent systems.
Finally, it added new out-of-the-box integrations for Apache Kafka, Couchbase, ElasticSearch, JMX, Microsoft SQL Server, MongoDB, Oracle DB, PostgreSQL, and RabbitMQ. According to the company, this will enable DevOps teams to unify data from previously separate systems into New Relic.
"New Relic was designed to help engineers see aspects of the software they create that were previously invisible or hard to see," said Aaron Johnson, SVP of product management at New Relic. "As enterprises make the technology and cultural shifts necessary to compete in an increasingly digital world, software infrastructure has become just as important as the custom application code these engineers write. To be successful in the modern software era, enterprises must have visibility and metrics on every software and service component in their stack, which then gives them the ability to pinpoint issues efficiently, optimize and scale effectively, and ultimately have confidence that they're advancing the business' objectives."