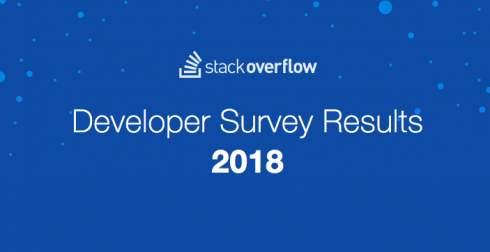 DevOps and machine learning are emerging as two of the most important trends in the industry today, a new report finds. Stack Overflow released its annual Developer Survey Results to find out where developers are working, and what tools they are using.
The report is based off of 101,592 software developers from 183 countries.
"Today, every company is a technology company. Without developers, the economy would not evolve at the pace we're seeing today"  said Stack Overflow CEO Joel Spolsky. "They are the architects of code that empower our everyday lives, and the people responsible for teaching machines how to think. The findings of this survey are indispensable for businesses, as they look to enable their tech workforce and attract the best developer talent."
According to the report, the rise of DevOps and machine learning are evident in developer salaries and technologies. DevOps specialist was found to be the highest-paying developer job, with engineering manager being the first. In addition, data scientist or machine learning specialist was found to be the third-highest paying job.
The languages and frameworks also associated with DevOps and machine learning were found to be trending upwards. Python continues to rise among the ranks of programming languages, surpassing C# in popularity this year. Last year, the language surpassed PHP. Python was also found to be the most wanted language of the survey. Go, a language Stack Overflow's data scientist Julia Silge says is often associated with DevOps, was also a top most-loved and most-wanted programming language.
Silge explains it isn't unusual that DevOps and machine learning are paired together this year as top movements. "If a business wants to use machine learning to make better, data-driven decisions, that often comes married to good DevOps practices," she said.
As far as programming languages go, the survey found JavaScript is the most commonly used programming language for the sixth year in the row, and Rust is the most-loved language for the third year in the row. "One of the reasons Rust is so loved is because it is no one's first language. No one starts off their whole software career learning Rust first thing. Anyone who is choosing to learn Rust has done their research and decided that Rust is the right language for the problem they are looking to solve," said Silge.
The report also looked at artificial intelligence to find out what developers find good, exciting and dangerous. According to the report, about 75 percent of developers are overall more excited than worried about working with AI, with automation being one of the most beneficial things they are looking forward to. When it comes to social ramifications, the respondents believe the developers who create machine learning and AI solutions will be responsible for the societal issues that surround the technology. About 25 percent of respondents think a regulatory body should be put in place. However, 58 percent stated it is upper management's job to make sure code is ethnical, not the developers themselves.
Other key findings of the report included: Redis is the most-loved database, MongoDB is the most-wanted database, 16 percent of developers are actively looking for a job, 57 percent of developers have less than five years of experience, and 90 percent of developers have taught themselves.