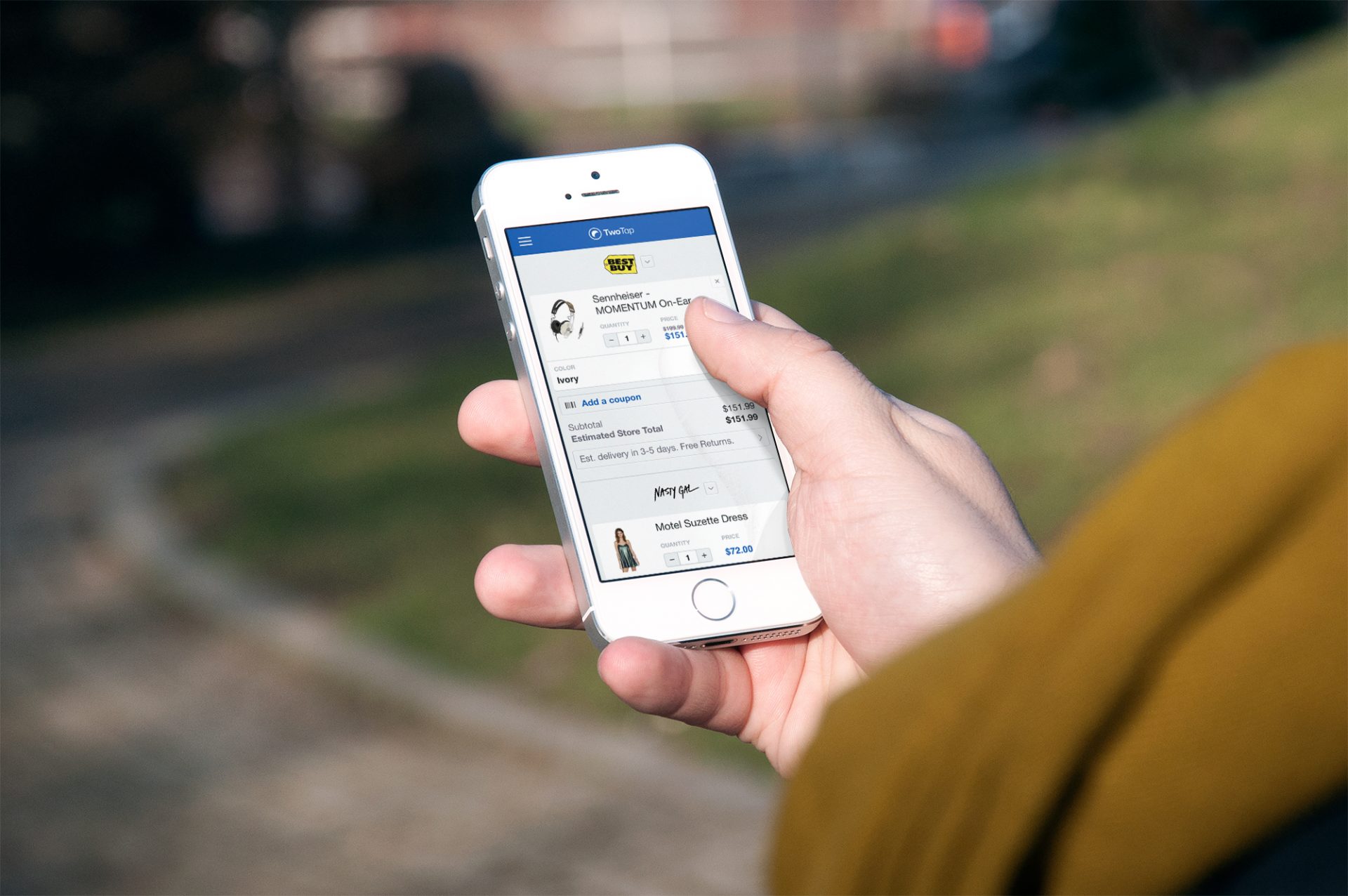 Two Tap wants to change the way consumers shop online. The company just released Two Tap 2.0, an API that provides an automated checkout solution for consumers to purchase any product on any mobile application or website without having to go to a specific retailer's website.
"We knew we wanted to do something in the payment space, and wanted to provide consumers a very convenient way of checking out," said Razvan Roman, CEO and cofounder of Two Tap. "Thankfully, our technology was built in a way to allow for this to happen. We didn't want to build another PayPal; we wanted to build something new."
The solution allows consumers to store their billing and account information, and provides e-mail and phone authorization so that at checkout consumers can easily complete a transaction. Roman stressed the importance of having a solution that allows consumers to effortlessly purchase something through their mobile devices.
"How often do you really buy on mobile, unless you have your shipping and billing data in there? It is pretty difficult to go through the process," he said. "It is just unheard of from our point of view in 2014 to only be able to purchase a product on the retailer website. That's why we built this API and that's what the API allows the app developers to do."
Developers and retailers can implement the solution into their apps and websites through Two Tap; the company said it will handle all the technical integrations.
"If you point us to a retailer, we can build an integration and support for them," said Roman.
The Two Tap solution supports desktop, mobile and wearable platforms, and is already implemented in more than 200 various retailers, including Best Buy, DSW, Free People, GameStop, Kohl's, Toys "R" Us and Under Armour.
In addition to Two Tap 2.0, the company also announced a US$2.7 million seed round that it said will help its product development, marketing and recruiting.
"Our mission is to radically simplify online shopping for any product from any retailer on any device," said Roman. "Our latest funding with investors who are very experienced in e-commerce further validates that our unique solution works and will scale faster than any other online checkout solution available today."
More information is available here.