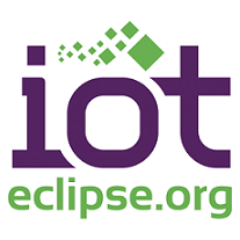 To build a complete Internet of Things solution, one would need hardware, different types of software, cloud infrastructure and an ecosystem of vendors for the task.
The Eclipse Foundation today is releasing Eclipse IoT Open Testbeds, which demonstrate how open-source software is used to create these solutions. "The industry really needs a showcase of how these building blocks come together in a solution," said Ian Skerritt, vice president of marketing for the Eclipse Foundation.
The first Open Testbed is a solution for asset tracking management. "Red Hat had started to do a proof-of-concept and saw it as a great idea to do as open source and in collaboration," Skerritt said. "It's not production ready… it's more to showcase what is possible."
This testbed will show how assets with various types of sensors can connect to different IoT gateways that then send that data to a cloud backend. Red Hat is the project lead; Azul Systems, Eurotech, Samsung and Codenvy also are participating. "Collaboration between different technology providers is essential for the deployment of any IoT solution," said Mike Milinkovich, executive director of the Eclipse Foundation. "A key benefit will be that the source code will be available as open source, so each testbed can be recreated and reused." The testbed will be shown at next week's Red Hat Summit.
The testbed also puts a spotlight on the Eclipse Kura project, which Skerritt explained is a framework for creating IoT gateways. The foundation today is announcing version 3 of Kura, and Skerritt said the key things include "trying to simplify the whole connectivity of connected devices to a gateway, and the connectivity of the gateway to the cloud." Kura uses the Modbus and OPC-UA protocols to establish a common format that can be used by different devices, and then creates an image of the device to connect to the gateway and the cloud. More protocols are being worked on, and will be available in the Eclipse IoT Kura Market as they are developed.
The need for a framework such as Kura is that companies have been creating their own IoT frameworks, which has been a necessity but not the company's core business, Skerritt said.
The complexity, Skerritt said, comes in when you have different devices using different protocols to connect to the gateway. "With all the different devices there are today, it becomes how do you support them to bring the information into a gateway" and then have it passed into the cloud. The gateway manages, analyzes and forwards the data to the cloud service.
More information about the testbeds can be found here.