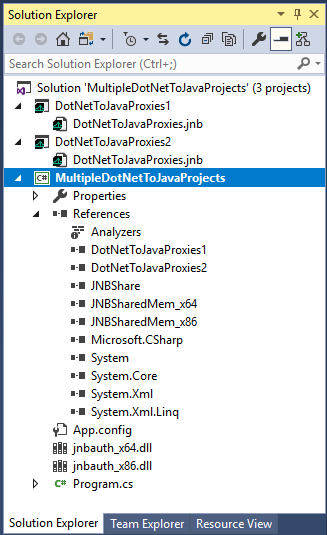 Java and .NET Framework interoperability tool provider JNBridge announced the release of JNBridgePro 9.0 today, which aims to address requested changes from its community of users.

JNBridgePro 9.0, the latest release, addresses a longstanding user request: the ability to create .NET-to-Java projects employing multiple proxy DLLs. Users want to do this for a number of reasons, but all of them revolve around the need to integrate a .NET project with multiple Java projects," the company wrote in a blog post.
With the new release of its architecture-agnostic interoperability utility, which allows users to access both the Java and .NET Framework APIs from either of the two environments, JNBridge has added support for Java 10, alongside multiple proxy DLLs, which the company says brings the platform more in line with users' development styles.
According to the company, support for multiple proxy DLLs is a major change, making JNBridgePro 9.0 a breaking change from previous versions.
"JNBridge has always worked hard to stay in lockstep with our customers' needs and requests. As part of that, we also ensure our products reflect updates to the underlying .NET and Java platforms," Wayne Citrin, CTO of JNBridge, said in the announcement. "JNBridgePro 9.0 — with its multiple proxy DLLs and support for Java 10 — exemplifies this point and helps make developers' jobs exponentially easier."