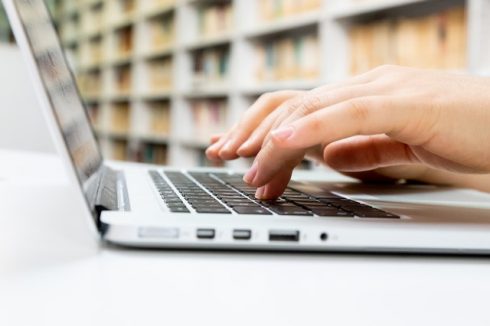 Tools for rapid application development have been around for decades, yet despite the hype and benefits surrounding low-code and no-code development, developers are slow to use them, according to a new report.
The Evans Data Global Development Survey is conducted every six months and is based on the responses of more than 1,400 developers worldwide. It found only one in five developers never use low-code or no-code platforms, and 73 percent of respondents that do use them do so less than half the time. Additionally, 7 percent use the solutions more than 75 percent of the time, and only 2 percent use a low-code/no-code platform exclusively.
"Low-code is another name for the types of declarative visual tools that originated 25 years ago," Janel Garvin, CEO of Evans Data, wrote in the report. "And while it's not actually a new concept, it has now re-appeared again in a new re-incarnation, so to speak. This time the dream of citizen developers arising to replace traditional developers has also returned.  If the past is indicative of the future then it's unlikely to succeed in creating a significant number of untrained amateur developers, and in the meantime the actual developers are not embracing the concept or the tools."
Other industry reports, however, have stated that low-code development platforms are here to stay. In one, the Forrester Wave: Low-Code Development Platforms for AD&D Pros, Q4 2017, the research organization found application and development delivery pros are moving to low-code platforms, to speed up application and innovation delivery, develop large-scale applications and move to the public cloud. The report was based on 41 interviews with AD&D leaders.
When the report looked at the challenges organizations face, it found difficulty to meet business requirements, lack of flexibility, too long to update apps and high costs among the top problems. When asked how has low-code development platforms addressed the issues, a majority of respondents stated they've seen significant improvements to notable improvements.
In order to get developers on board with low-code development platforms, Forrester explained they have to cater to pro developers with controls and deep features and support developer-business collaboration. "Developers adopting low-code platforms want dramatically higher productivity without sacrificing features that allow them to get under the hood if the application they're building calls for it," Forrester reported.
Gartner, which refers to low code as high-productivity application as a service (hpaPaaS), found in its Magic Quadrant for Enterprise hpaPaaS that the tools are increasingly expanding their footprint across enterprise IT. "These hpaPaaS solutions enable the enterprise to utilize a full range of developer personas — citizen developers, departmental developers and enterprise IT professionals — and to develop applications that range from tactical to strategic, and stand-alone to integrated," Gartner wrote. "Such applications will typically be data-oriented, although wider enterprise features such as IoT and event-driven support are becoming more common."