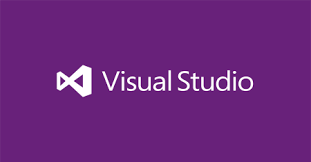 Microsoft has released the first preview of Visual Studio 2017 Version 15.7. The key new features and enhancements of this update include productivity enhancements, better diagnostics, C++ development improvements, better management of Android and iOS environments, updated tooling for Universal Windows Platform and .NET Core projects, and a better update experience.
Flowfinity Wireless releases new features
Flowfinity Wireless has released new software features that will enable organizations to speed up their digital transformation efforts. A key new feature is the capability to edit records and execute workflows right from the dashboards, which will allow users to access collected data and gain insights quickly. Other improvements to the dashboard are the ability to create custom buttons, draw reference lines to visualize KPIs, and display dashboards on TV screens.
Let's Encrypt supports ACMEv2 and wildcard certificates
Let's Encrypt has announced support for ACMEv2 and wildcard certificates. According to the team, this signifies a continued effort to make HTTPS adoption more attainable across the web. ACMEv2 is an updated version of the ACME protocol, while wildcards enable you to secure all subdomains of a domain with a single certificate.
Raspberry Pi 3 Model B+ is released
The latest Raspberry Pi microcomputer has been released. Raspberry Pi 3 Model B+ features a 1.4GHz 64-bit quad-core ARM Cortex-A53 CPU, dual-band 802.11ac wireless LAN and Bluetooth 4.2, faster Ethernet, Power-over-Ethernet support, improved PXE network and USB mass-storage booting, and improved thermal management. It boasts a three times better wired and wireless network throughput and has the capability of sustaining high performance for much longer periods.
Google updates its policies to block cryptocurrency ads
Google has announced it will be updating its Financial services policy in June 2018, blocking advertisements that promote cryptocurrencies and related content. Ads for Contracts for Difference, rolling spot forex, financial spread betting, and binary options and synonymous products will also be banned. Advertisers wishing to advertise those categories will be to be certified by Google before advertising on AdWords.