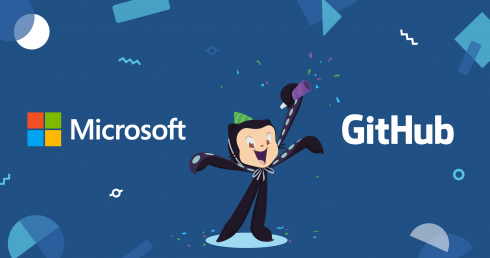 After announcing plans to acquire GitHub in June, Microsoft has officially acquired the company. The new CEO of GitHub, Nat Friedman, has laid out three objectives as the future of GitHub is built. He wants to ensure that GitHub is the best place for running productive communities and teams, make GitHub accessible to more developers globally, and focus on reliability, security, and performance.
"We believe in the power of communities—that we can all achieve more when we collaborate with others. As the world's largest developer community, GitHub brings together over 31 million developers to create, collaborate, share, and build on each other's work. Our vision is to serve every developer on the planet, by being the best place to build software. This is a dream opportunity for all of us at GitHub, and we couldn't be more excited to roll up our sleeves and start this next chapter," Friedman wrote in a post.
SmartBear launches new load testing tool, LoadNinja
Testing company SmartBear has revealed a new load testing tool for web applications. LoadNinja is a cloud-based platform that will enable teams to easily incorporate load testing in Agile and DevOps environments.
According to the company, the solution will allow developers to focus more on building applications rather than spending time writing load testing scripts.
"Application performance is critical to ensure the continued success of a digital business," said Anand Sundaram, VP of performance testing and monitoring at SmartBear. "Teams struggle to incorporate performance testing of their applications due to the unreasonable amount of time it takes to get the load testing scripts right using conventional tools. LoadNinja removes this manual effort, helps you generate the most realistic load using real browsers, and provides actionable performance data about the behavior of the web applications under conditions of stress."
DataRobot raises $100 million in Series D funding
Automated machine learning software provider DataRobot has recently raised $100 million in Series D funding, which brings its total funding up to $225 million. The company will use the new funding to expand its product portfolio, address the demand for its approach to automating machine learning, and support the expansion of its global operations.
This funding round was led by Meritech and Sapphire Ventures, with participation from DFJ Growth and previous investors including NEA, IA Ventures, Intel Capital, and 13 others.