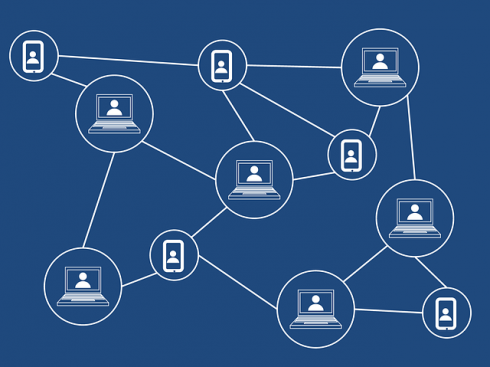 IBM announced Blockchain Starter Services, Blockchain Acceleration Services and Blockchain Innovation Services at its IBM Think technology conference in Las Vegas this week. The company has been on a mission over the last couple of years to bring blockchain to the enterprise. These new solutions further that mission by providing a way to scale, provide interoperability and migrate.
According to a report by Juniper Research, a digital market research and consultancy company, two-thirds of large corporations are actively considering or in the process of deploying blockchain technology. However, they underestimate the challenge when they begin to scale towards full deployment.
"It is important to understand that not all blockchains are created equal. For broad business and government use, enterprise blockchains are needed which meet fundamental requirements. They must be: built on open standards, scalable and enterprise secure, and developed with industry expertise by convening new ecosystems," Jason Kelley, general manager for blockchain services at IBM, wrote in a post.
RELATED CONTENT: Unlocking the blockchain potential

The Blockchain Starter Services is designed to help organizations understand key challenges and prioritize the appropriate business use case for blockchain. The Blockchain Acceleration Services will provide governance and commercial models, systems integration and process reengineering. The Blockchain Innovation Services will offer consulting and technical expertise as well as work to combine technologies like AI, automation, IoT and cloud to the blockchain.
"Based on hundreds of projects across industries such as retail, banking and financial services, transportation, government, healthcare, media, supply chain and logistics, IBM Blockchain Services has developed methodologies and practice models to support all types of organizations at different phases of the blockchain adoption journey. This varies from establishing a blockchain network, to evolving to a multi-institution production network, or extending an established network to additional members and adding new applications," Kelley wrote.
In addition, the company announced the beta launch of IBM Blockchain Platform Starter Plan for enterprises, startups, developers and students to get started building their own blockchain networks. The plan will provide the same capabilities as the company's enterprise blockchain plan, but is intended for pilot projects.

Organizations and developers will also be able to take advantage of the IBM Blockchain Ecosystem, which includes Digital Mentorship program, no-cost access to the platform, and a collaboration with MState. Additionally, the company will be providing a IBM Blockchain developer program on Coursera.
"The blockchain hype is here and though some organizations are realizing the immense value these ecosystems and networks can bring to their businesses functions, it is important to choose the right problems to solve with the technology," Kelley wrote.