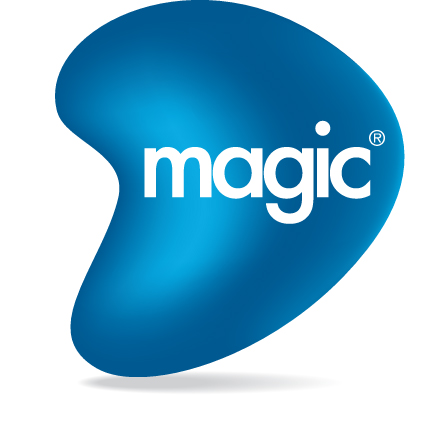 Magic Software, a provider of end-to-end integration and development platforms, has announced the release of Magic xpa 4.0. The latest release includes a new Angular-based application framework, which developers can use to provide full-stack solutions generated from business application logic.
According to the company, Magic's framework separates business logic from the presentation of apps, which allows developers to use Angular with other technologies, such as HTML5, CSS, and JavaScript.
"We are excited to bring to market this unique and groundbreaking update of our flagship low-code application development platform, empowering our customers with access to the latest emerging technologies for easy and quick development of high-quality applications, a necessity in the area of digital transformation," said Yuval Lavi, vice president of technology & innovation with Magic Software.
EnterpriseDB announces the beta of its EDB Postgres Migration Portal
Postgres-based database provider EnterpriseDB has announced the beta of its EDB Postgres Migration Portal. The Migration Portal includes fully-automated tools that can be used to move Oracle databases to the EDB Postgres Platform.
"While the cloud is growing in importance to our customers, at the same time they want the flexibility to operate their Postgres databases anywhere with the same high level of performance and dependability," said Ed Boyajian, CEO of EnterpriseDB. "We're stepping up the pace of change and innovation, so customers can move their traditional databases to EDB Postgres, plus delivering new features in Ark and Containers that enable Postgres to run everywhere."
Square Reader SDK announced
Point-of-sale provider Square has announced the Square Reader SDK, which the company says developers can use to revamp the checkout experience for sellers and buyers. The SDK will allows developers to work with existing Square merchants as well as new sellers in industries not typically supported by Square, such as transportation and health care.
According to Square, developers will be able to use the SDK to "help new types of businesses take payments with Square for the first time, help grow sales for existing sellers, and build more powerful and compelling experiences for both buyers and sellers."
The JetBlue Foundation and Project Scientist work to empower girls in STEM
The JetBlue Foundation has announced a new collaboration with Project Scientist to introduction STEM education and aviation careers to girls in traditionally underrepresented communities.
Project Scientist's vision is to transform "STEM by nurturing today's future scientists who will lead the world in solving tomorrow's greatest challenges," while the JetBlue Foundation is working to make aviation a more desirable career choice for students.
"Cultivating an interest in STEM at a young age is critical to a variety of career opportunities, including aviation," said Joanna Geraghty, president of the JetBlue Foundation. "A strong STEM foundation early in a student's academic career lays the groundwork for future success. To help the next generation of aviators take off, the JetBlue Foundation is focused on providing access and encouraging curiosity among all students."