Apple's launch event introduced the company's new MacBook Pro, which comes with a new Touch Bar (a multi-touch glass strip built into the keyboard for instant access of tools).
For the first time, Touch ID is available on the Mac. The new model includes high-performance processors, better storage, and better graphics. Speakers have been redesigned to provide as much as twice the dynamic range and up to 58% more volume, according to the MacBook Pro page on Apple's website.
Mac's operating system features iCloud and other ways for Mac, iOS devices and the Apple Watch to work together. According to The Guardian, the last set of third-party integrations included Excel, Word and Skype. Other developers, such as DaVinci Resolve, Pixelmator and Sketch, are all pushing their own Touch Bar software updates.
Another notable feature of the 13-inch and 15-inch MacBook Pro is that there is no standard USB port; instead, it has USB-C ports.
Datadog new machine learning based feature
Datadog has announced a new machine-learning-based feature called Anomaly Detection, which will allow teams to identify unordinary behavior within cloud environments. The abnormal behavior is based on historical patterns that are impossible to track manually, according to a company release.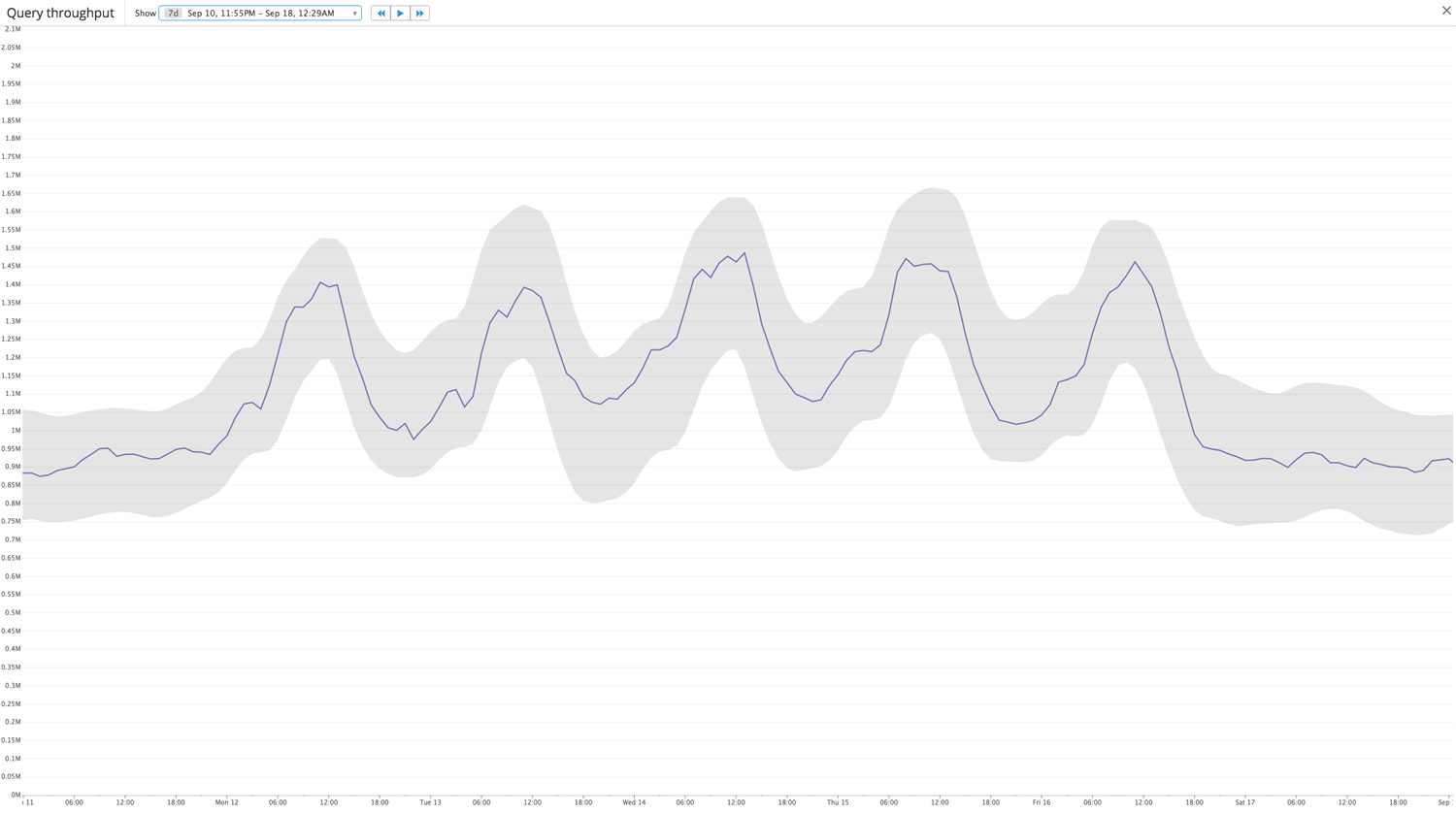 "We are analyzing nearly a trillion data points every day coming from some of the largest companies in the world," said Homin Lee, lead data scientist at Datadog. "Our algorithms are rooted in classic statistical models, but have been heavily adapted and optimized by Datadog for monitoring cloud applications."
One feature of Anomaly Detection is Outlier Detection, which triggers an alert when a server is acting differently than its counterparts. This is combined with the algorithmic alerting of Anomaly Detection and Datadog's dashboarding technology. Engineers will be able to gain insights into how applications are performing with Anomaly Detection, which is immediately available for Datadog customers.
More information on Anomaly Detection can be found here.
IBM, Slack team up to bring Watson to developers
IBM and Slack are partnering to bring Watson to the Slack community of developers and enterprise users. This partnership aims to use the power of Watson with Slack's digital environment so developers can create more applications and bots that will improve the Slack experience for other users.
Slack and IBM want to develop new communication tools for Slack users, and to do so, IBM and Slack will use an updated Slackbot powered by Watson. Both companies will gather information from these tools and share with developers as part of ongoing research and educational efforts, according to a company release.
"Slack and IBM share the same vision for how AI can transform workplace efficiency, and we recognize the important role developers are playing as they tap into cognitive technology to improve this part of our lives," said David Kenny, general manager of IBM Watson. "By combining Slack's digital workplace capabilities and Watson's cognitive computing power, one of our first steps is to make it easier for developers to build cognitive-enabled bots and solutions for the Slack platform. From there, we think there will be many more ways we can collaborate and help propel productivity in new ways."
Reporter: Oracle will appeal its "fair use" loss against Google
According to Ars Technica reporter Joe Mullin, Oracle filed papers yesterday saying it will appeal its loss on "fair use" grounds to the U.S. Court of Appeals for the Federal Circuit.
The report stated that Oracle's lawyers will have to argue that the jury's findings need to be overturned. There are ways that the jury could decide that Google was protected by fair use, said the report.
The case will head back to the Federal Circuit, and "the same decision that insisted APIs can be copyrighted clearly held the door open to the idea that 'fair use' might apply," wrote Mullin. "Unless Oracle pulls off a stunning move on appeal, its massive legal expenditures in this case will be for naught."