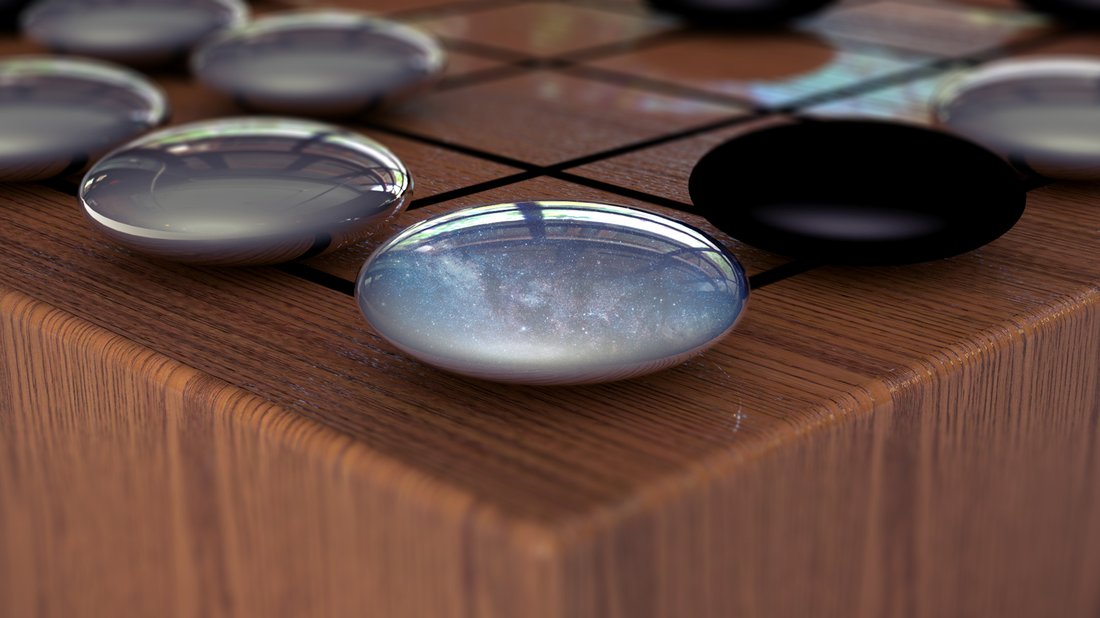 DeepMind is introducing the latest version of its computer program AlphaGo. AlphaGo was the first artificial intelligence to defeat a world champion Go player, and the latest version, AlphaGo Zero, is a more powerful version of that, according to the team. 
While AlphaGo learned by training on thousands of human games to learn to play Go, AlphaGo Zero learns entirely by playing games itself, a technique referred to as reinforcement learning. This is significant because it means that the AI is no longer limited by human knowledge, DeepMind explained.
Zero has defeated AlphaGo by 100 to 0 after only three days of training. It acquired thousands of years of human knowledge in those few days, but also discovered new strategies and moves. DeepMind hope that this technique can be applied to other problems our world is facing, such as reducing energy or searching for revolutionary new materials.
GitHub releases the State of the Octoverse 2017
GitHub has released their statistics from the past 12 months. This year, they hit 24 million total users and 67 million total repositories. Since September, there have been 1 billion public commits, 25.3 million active repositories, 12.5 active issues, and 1.3 million new pull requests. The most popular language among users was by far JavaScript, with 2.3 million projects. Python came in second at 1 million projects, with Java closely behind at 986,000 projects.
The most forked project was TensorFlow, which is an open-source library for machine learning. The project with the most contributors was VSCode, followed by React-Native. The most discussed repository was Kubernetes.
Microsoft releases .NET Framework 4.7.1
Microsoft has released .NET Framework 4.7.1 as part of the Windows 10 Fall Creators Update. It comes with several improvements including accessibility improvement, more secure SHA-2 support in ASP.NET and System.Messaging, configuration builders, ASP.NET Execution step feature, ASP.NET HttpCookie parsing, enhancement in Visual Tree for WPF applications, and performance and reliability improvements.
The .NET Framework 4.7.1 is also available on Windows 7+ and Windows Server 2008 R2+. Additionally, the team added support for targeting the .NET Framework 4.7.1 in Visual Studio 2017 15.5.
Checkmarx announces new mobile security courses for developers
Checkmarx has announced new interactive mobile security courses for developers, covering Android Java, Android Kotlin, iOS Objective C, and iOS Swift. According to the company, the lack of application security tools, skills, and methods have caused issues and may possibly be due to the fact that there are not many security courses available to developers.  
Checkmarx's courses provide training modules that are applicable to things they would actually encounter. "In a development ecosystem where secure development is required by many regulatory compliances, it is crucial to ensure developer adoption. This is why we came up with a gamified solution that developers will actually use. By getting developers to deliver code which is secure to begin with, we see faster time to market and a significant reduction in costs," said John Yeo, co-Founder Codebashing, a Checkmarx company.
Blackbaud and Microsoft expand their partnership
Blackbaud and Microsoft announced their plan to expand their partnership in order to digitally transform the nonprofit sector. The partnership will focus on three goals: deeper integration between the two companies' solutions, a commitment to pursuing the best nonprofit cloud solutions, and joint sector leadership initiatives that make innovation, research, and best practices more accessible to nonprofits around the world.
"This newly expanded partnership between Microsoft and Blackbaud will allow both companies to better meet the unique technology challenges nonprofits face," said Justin Spelhaug, general manager of Microsoft Tech for Social Impact. "By combining Microsoft's cloud platforms and expertise with Blackbaud's leading industry solutions, we will create new opportunities for digital transformation to empower nonprofits to make an even bigger impact on the world."