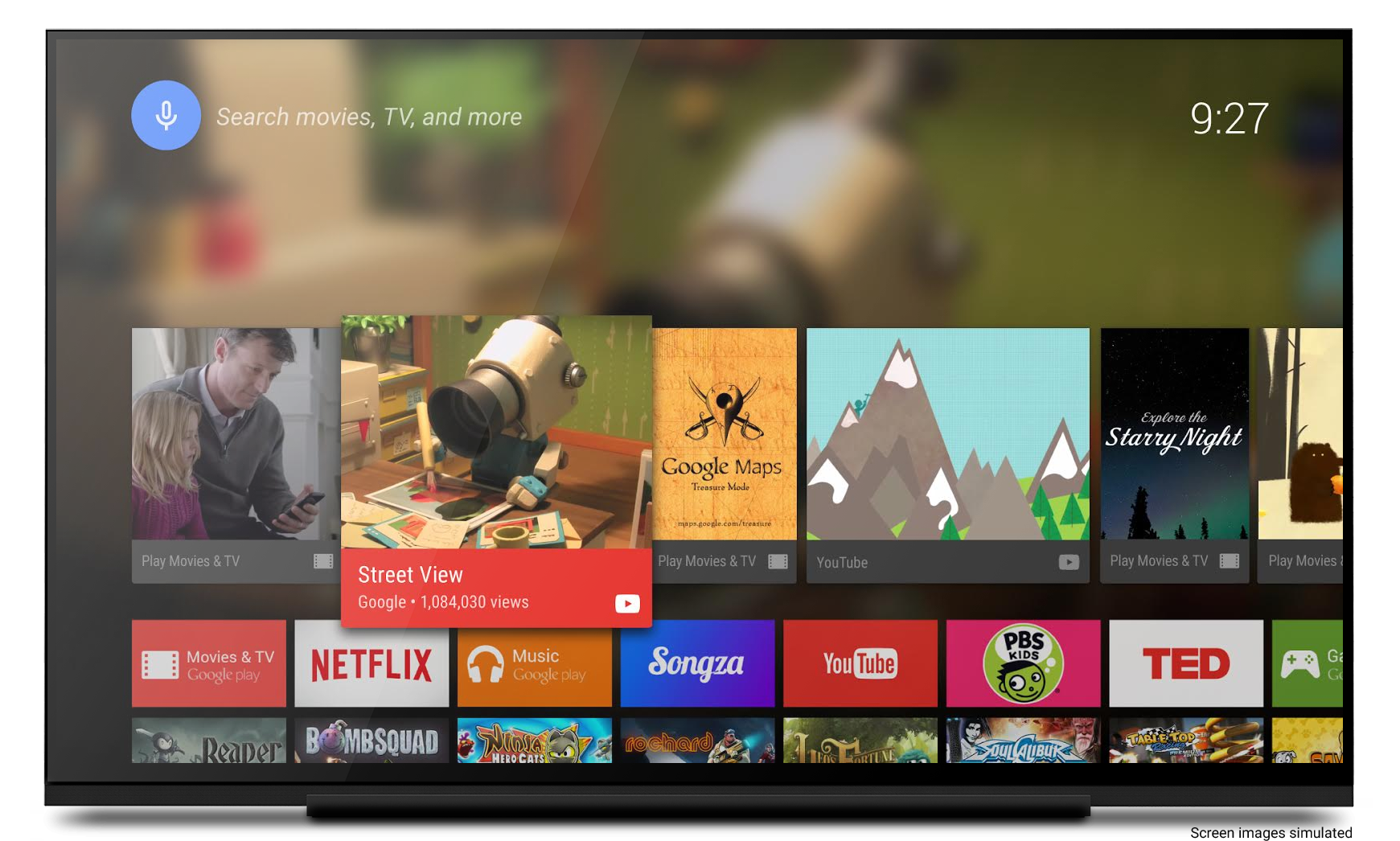 Now that Android TV has officially launched, Google has announced that it will no longer support Google TV. Existing Google TV apps developed for the platform will continue to work, but most Google TV devices will not support the company's new platform.
"With this shift, we encourage you to transition your living room development efforts to Android TV apps and Cast-enabled apps," the Google and Android TV teams wrote on the Google TV Developers Google+ page. "While the Google TV libraries will no longer be available, we've made it really easy to transition apps to Android TV using familiar Android development tools, as well as our new Leanback support libraries."
More information is available here.
AT&T launches commercial support for WebRTC
AT&T has announced that it will be the first U.S. carrier to provide commercial support for Web Real-Time Communications (WebRTC) through the AT&T Enhanced WebRTC API.
"AT&T's powerful new Enhanced WebRTC API will allow developers to re-imagine phone and video calling experiences for our connected, IP–centric world," said David Christopher, CMO of AT&T Mobility. "WebRTC has been touted by analysts as one of the most disruptive communication technologies in years, and we think there will be rapid rise in the adoption of the standard and innovative development in what value it can create for businesses and consumers."
The WebRTC API is available in an open beta program, allowing developers to extend enhanced WebRTC communications to land lines and mobile numbers, and allowing users to move or transfer a call starting on a PC to a mobile device.
Intel to focus on diversity at Intel and within the technology industry
Intel has announced a US$300 million investment to encourage more diversity throughout the company and the technology community. Under the Diversity in Technology initiative, Intel has set a new hiring goal to bring more women and underrepresented minorities into the company by 2020. The investment will go toward programs to support more positive representations in the technology and gaming industry.
"We're calling on our industry to again make the seemingly impossible possible by making a commitment to real change and clarity in our goals," said Brian Krzanich, Intel's CEO. "Without a workforce that more closely mirrors the population, we are missing opportunities, including not understanding and designing for our own customers."