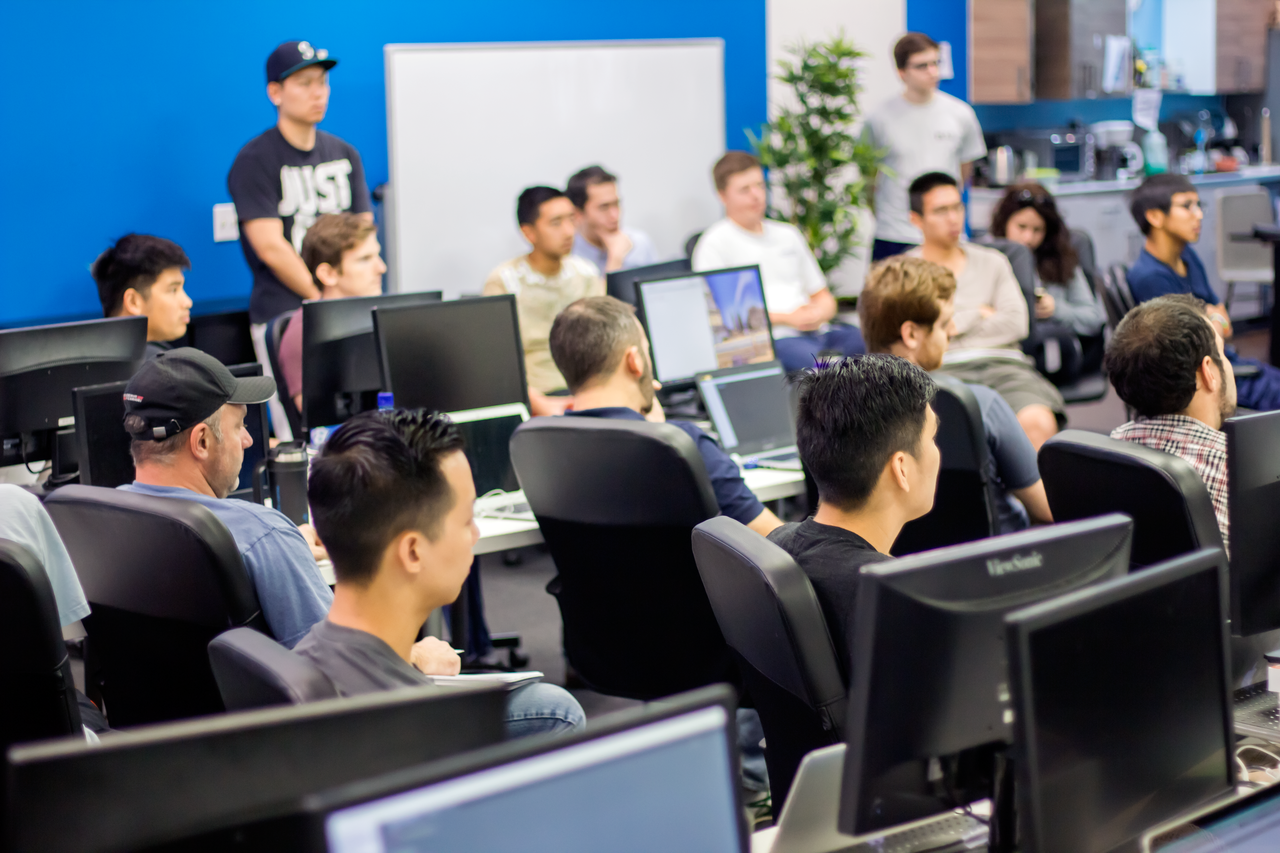 Today, Coding Dojo, a coding boot camp, announced that it is opening new locations in Dallas, Washington and Chicago. Coding Dojo will double its number of existing campuses, which are currently located in Los Angeles, San Jose and Seattle.
According to the U.S. Bureau of Labor Statistics, there will be 1 million more computing jobs than computer science graduates by 2020. Coding Dojo wants to increase its capacity to train 100,000 programmers in the next five years.
"There's a huge shortfall in capacity for training skilled developers, leading to both an exploding market and a serious issue for the U.S. in terms of global competition," said Coding Dojo CEO Richard Wang.
Coding Dojo gives both new and experienced developers hands-on coding experience in as little as 14 weeks. Besides its new locations, Coding Dojo is also expanding its online program in 2016 to bring developer training into the homes. New online programs will be offered to fit the needs of experienced and aspiring developers, the company said. There will also be hybrid solutions in conjunction with an expanding on-campus presence.
SmartBear releases new automated API testing solution
SmartBear Software has released Ready API TestServer, a new automated API testing solution that allows developers to find bugs faster and speed up the delivery of robust APIs.
To meet the challenge of releasing new versions of software faster, developers look for technologies that help them when designing, testing and deploying, which is why it is particularly important to test APIs, according to the company. APIs represent the building blocks of business functions and revenue streams.
The Ready API TestServer is the latest addition to SmartBear's API quality platform, and it provides an approach to automated API testing that simplifies activities between developers and testing engineers. Now both developers and testing experts can express tests as code to integrate functional testing earlier in the development cycles, generate test recipes through scripts and other frameworks, and execute parallel testing processes on a consolidated set of resources.
Developers using TestServer can use the tools they are familiar with, as well as code in IDEs and scripted commands to develop test "recipes" that can be used to perform automated regression testing after each build, according to the company.
Google's self-driving car strikes bus
A self-driving car being tested by Google struck a bus, and this appears to be the first time one of the company's vehicles caused a crash during testing.
The accident occurred on Feb. 14 when a Lexus SUV driven by Google hit the side of a bus near the company's headquarters in Mountain View, Calif., according to the Associated Press. Google is accepting some of the responsibility of the accident.
According to the report, Google's car intended to turn right off a major boulevard when it detected sandbags around a storm drain at the intersection. The Lexus was going 2 mph when it made the move, and its left front struck the right side of the bus, which was going straight at 15 mph, according to the AP. The car's test driver thought the bus would yield and the did not have control before the collision. Google said in a statement, "We clearly bear some responsibility, because if our car hadn't moved there wouldn't have been a collision."
While both sides could be at fault, this collision is still the first time a Google car in autonomous mode has caused a crash, said the AP.
Smartphones account for 60% of infections in mobile network
Nokia Security Center Berlin, which is powered by Nokia Threat Intelligence Lab, today released research findings that show that smartphones pulled ahead of Windows-based computers and laptops, and they now account for 60% of the malware activity observed in the mobile space. Also, the research found that iOS-based malware made the Top 20 list for the first time with XcodeGhost and FlexiSpy.
The Nokia Threat Intelligence Report also revealed an increase in iOS malware, Android malware and mobile ransomware. It examined general trends and statistics for malware infections in devices connected through mobile and fixed networks.
Here is the Nokia Threat Intelligence Report at a glance:
Smartphone infection rates have increased, and now account for 60% of infections detected on the mobile network.
Android continues to be the main mobile platform targeted.
Mobile malware is becoming more sophisticated in the techniques it uses to persist on devices. It is becoming difficult to uninstall and can even survive a factory reset.