Apple and IBM have announced an expansion to their mobile application partnership, unveiling banking and financial services apps in the IBM MobileFirst for iOS portfolio.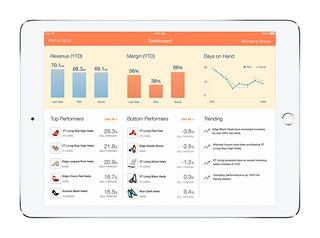 The new services include a Passenger Care app for customer service assistance during travel and transportation; a Dynamic Buy retail app for real-time data-driven product recommendations; and an Advisor Alerts app for analytics-based banking and financial services alerts and advice. More details are available here.
Intel launches new mobile solutions, processor series
Intel CEO Brian Krzanich announced a series of new mobile platforms at Mobile World Congress, ranging from the company's new low-cost system-on-chip for phones, phablets and tablets, a global LTE solution and new customers for mobile device and network infrastructure offerings.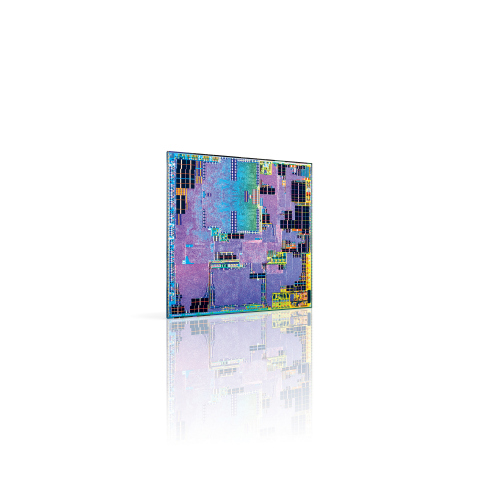 The company announced the Intel Atom x3 processor series for low-end devices, along with the Atom x5 and x7 processors for mainstream tablets. Intel also revealed details of new partnerships with Alcatel-Lucent, Ericsson and Huawei on efforts such as cloud and data center services, networking, and software-defined infrastructure. Krzanich also reiterated that Samsung Galaxy S6 and S6 Edge users will have the latest anti-malware solution from McAfee VirusScan Mobile technology built into and activated on their devices.
More details are available here.
BlackBerry announces BlackBerry Experience Suite
BlackBerry has announced a new BlackBerry Experience Suite for mobile devices running Android, iOS and Windows Phone.
The experience suite includes a variety of security and collaboration features, spanning the BlackBerry Productivity Suite for managing messages and workflows; the BlackBerry Communications & Collaboration Suite for real-time enterprise correspondence and document collaboration; and the BlackBerry Security Suite for data protection, secure e-mail, and separate containers for personal and work messages. More details are available here.
BlackBerry also made a slew of other announcements at Mobile World Congress, including an enterprise partnership with Samsung, new customization feature in BBM for Android, new mobility solutions for Sprint enterprise customers, and a cross-platform enterprise mobility-management cloud for enterprises and small businesses across Android, BlackBerry 10, iOS and Windows Phone smartphones and tablets.
TestPlant launches eggPlant network
Software quality tool provider TestPlant has announced a new eggPlant Network, a network emulation service allowing testers to test application performance, allowing for end-to-end real user experience. The eggPlant network joins TestPlant's existing tool suite, including eggPlant Functional for automated GUI and device testing, and eggPlant Performance for enterprise and cloud server testing. More details are available here.
Perfecto Mobile previews LocalLink
Mobile app testing environment provider Perfecto Mobile rolled out a preview of LocalLink, a new extension of the company's Continuous Quality Lab, at Mobile World Congress.
LocalLink connects devices in hand to the cloud-based Continuous Quality Lab for testing on real devices with central management hosted in an integrated environment. In addition to the new location-based testing feature, LocalLink adds testing integrations for Internet of Things devices. More details are available here.
WildTangent launches application-management platform
WildTangent, a mobile app distribution and monetization company, has announced a new Application Management Platform (AMP), comprised of configurable cloud-based services for Android devices.
The configurable services within AMP include app distribution via dynamic app loading at device setup, app analytics, and an app recommendation engine that uses data intelligence to suggest apps to consumers. More details are available here.