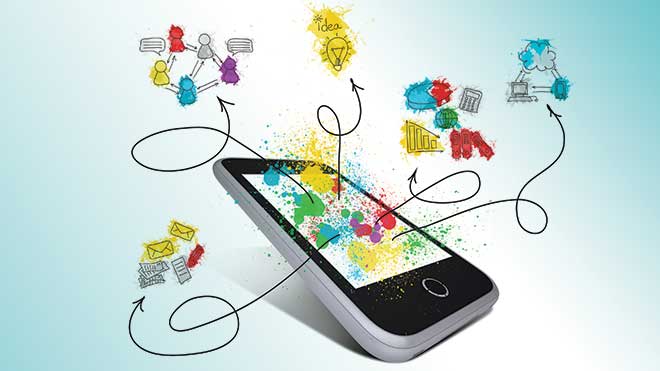 These days, everyone has a best friend: Their smartphone.
"On the Web, personalization is a constant struggle, whereas on mobile it's pretty accurate," said Nancy Hua, cofounder and CEO of Apptimize, a mobile A/B testing platform. "You know everything they've ever done. You also know their context at that moment: Are they on the go? Are they inside or outside? Who are they with? The time-of-day effects are pretty big. Context lets you deliver an experience that's a lot more magical."
A "magical" experience molds itself to the user's preferences as well as observed consumer behaviors. Hua notes that people tend to browse shopping sites in the morning, "so you might optimize for adding things to wish lists," while in the evening, shopping happens, so making the "buy" button more visible makes sense.
(Related: Mobile's reach keeps growing)
And increasingly, magic is necessary. Mobile users are impatient with apps they download through stores. Battery life, storage limitations, privacy lapses, security nightmares and competing interests all make going mobile a great money-losing opportunity. Beyond that, "We look at retention, engagement, revenue, virality, funnel and flow through the app," said Hua. "The ones who have biggest gains are the ones who test and make changes all the time."
That said, there is no denying that mobile apps are no longer optional. Where options abound, however, are in the architectural, contextual and application life-cycle models to choose from. Mobile has grown past the dichotomy of Web view vs. native apps, ad hoc vs. cumbersome app store updates, viral vs. instant failure. Enterprise adoption is a huge force pushing for mobile app development maturity. As devices proliferate and unprecedented consumer options abound, Gartner predicts that enterprise software is poised to be the next mass mobile adoption.
Progressive Web apps and the ServiceWorker spec
The way apps are developed, delivered and maintained is poised for a massive shakeup as the market moves past viral consumer apps to encompass mission-critical functionality.
"The big news moving into 2016 is progressive Web apps," said Karolyn Hart, COO of InspireHUB, a mobile charity engagement software vendor in Richardson, Texas. "Google's announcements in early, mid and late 2015 have sent leading-edge developers on the hunt for the next big thing. Progressive Web apps take on a number of issues currently facing native apps, including extending battery life, universal mobile access, and less space on the user's phone. Issues with mobile browsers not being as responsive are already being dealt with, plus customers benefit from not having to make evergreen updates every time there is a change to the phone OS."