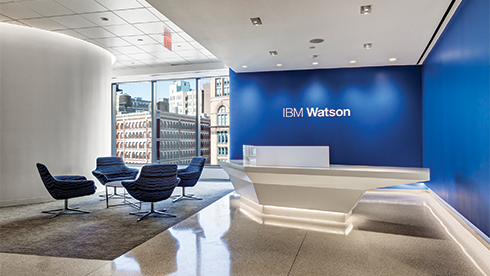 When last we left IBM's Watson, the cognitive computing platform was basking in the glow of its victory on the television quiz show "Jeopardy." Showing off its mastery of trivia, Watson smoked the field of human contestants back in 2011.
Since then, IBM has been building an ecosystem around Watson, working with entrepreneurs to develop more practical applications for the technology. IBM launched Watson as a business unit in January 2014, and since that time it has begun to expose the technology in three ways, according to Lauri Saft, vice president of the Watson ecosystem and partner programs.
First, she said, is to "take the big hairy problems in the world and apply innovation and assets to create transformations."
Second is to allow the public to license Watson for its own purposes, or to be implemented internally within an organization.
Third, by exposing APIs to entrepreneurs and innovators, Saft said IBM is "letting the world have at it and see what comes out of it." When this program was first announced, she said IBM quickly had more than 700 use cases for the technology. Today, there are more than 6,000, from education to civil engineering to healthcare to toy manufacturing.
Saft said there are currently 26 APIs for Watson, from the basic question-and-answer functionality to natural language processes to the more complex Personality Insights API, which enables an organization to create a 52-point profile of an individual based on that person's writings and tweets found on the Internet.
"These insights are valuable to retail, healthcare" and many other fields, she said. "For instance, it could help to align a person with the right [medical] practitioners, or to be used by schools to mix students in classrooms to gain diversity."
The Personality Insights API, Saft explained further, helps organizations move from collecting mere demographic information (I'm a 30-year-old white male from New York) to learning about the individual (I'm a voracious reader, upbeat and love the outdoors). This, she said, helps organizations feed people with information, products and more that are unique to them. Cognitive computing—the ability for machines to learn about us—"is playing a more important part in our lives," she said.