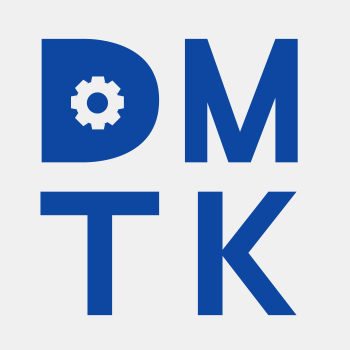 The Microsoft Distributed Machine Learning Toolkit (DMTK) was put on GitHub this week by researchers at the Microsoft Asia research lab, according to an Inside Microsoft Research blog post.
The toolkit is designed for distributed machine learning, and it contains a parameter server-based programming framework that makes machine-learning tasks scalable, according to the blog. It also allows developers to fix machine-learning problems faster.
The toolkit also allows APIs to reduce the barrier of distributed machine learning, which developers can use it to focus on machine-learning tasks like data and model training.
ASUS to develop a HoloLens
ASUS has confirmed it will be building a version of the Microsoft HoloLens, CNET reported. According to CNET, ASUS is the first non-Microsoft company to build a version of the HoloLens.
Microsoft is expected to release its developer version of the device early next year.
Windows 10 gets its first major update
Microsoft has announced that the first major update for Windows 10 is available for PCs and tablets. Features include improved performance in everyday tasks such as boot time; the ability to use the device's pen to scribble a note in Cortana Notebook; Cortana availability in Australia, Canada, India and Japan; and improvements to performance and security in Microsoft Edge.
In addition, Microsoft announced two free services for IT workers (Windows Update for Business and Windows Store for Business), as well as new mobile-device-management and Azure Active directory join capabilities.
"With this update, there are improvements in all aspects of the platform and experience, including thousands of partners updating their device drivers and applications for great Windows 10 compatibility," wrote Terry Myerson, executive vice president of Windows and devices at Microsoft, in a blog post. "Windows 10 also starts rolling out to Xbox One today and select mobile phones soon."
OpenHPC Collaborative Project announced
The Linux Foundation has announced its intent to create a project that will provide a new open-source framework to sophisticated High Performance Computing environments. The OpenHPC Collaborative Project will work to create a stable environment for testing and validation; reduce expenses in implementing and operating HPC installations; and provide an open-source software stack and a flexible framework for configuration.
"The use of open-source software is central to HPC, but a lack of a unified community across key stakeholders—academic institutions, workload-management companies, software vendors, computing leaders—has caused duplication of effort and has increased the barrier to entry," said Jim Zemlin, executive director of the Linux Foundation. "OpenHPC will provide a neutral forum to develop an open-source framework that satisfies a diverse set of cluster environment use cases."
How many bootcamp-goers are women?
A new survey from Course Report revealed that women are a greater percentage of bootcampers than computer science undergraduates in college. According to the report, 35% of bootcampers are women compared to 14.1% enrolled in undergraduate computer science.
The report also reveals that 66% of bootcamp graduates have full-time jobs with an average salary increase of 38%. In addition, the typical bootcamper is 31 years old, and has 7.6 years of work experience (or at least a Bachelor's degree), but has never worked as a programmer.
The full report can be found here.