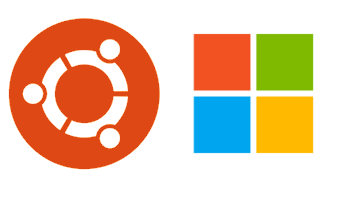 Microsoft's Build developer conference kicked off today in San Francisco. But prior to the opening of Build, Canonical and Microsoft announced that Ubuntu Linux would soon be coming to Windows. The companies are working to allow Windows to run Ubuntu simultaneously with Windows. This does not mean virtualization, but rather running a full Linux on top of a Windows library foundation.
The ultimate result of this collaboration is that Windows users will soon have access to the Linux ecosystem and its development tools. Windows will directly support the Bash terminal, and will be able to run Ubuntu packages right on the Windows desktop.
The move will finally allow developers to move on from Cygwin and other halfway tools that attempt to emulate a Unix environment on the Windows desktop. PuTTY, for example, can be replaced with vanilla SSH.
Satya Nadella, CEO of Microsoft, kicked off the show by saying, "There's one thing that's so unique about developer conferences: Developers come here already excited about technology. They get to see new technologies, but more important they walk away inspired by new technology.
"There is a much more mainstream dialog about the role of technology in our society. It's the right time to have that discussion now. We have these profound questions in front of us. Is technology driving economic growth for everyone? Or is economic growth stalled in spite of technology spend?"
The company also introduced a converter to bring Win32 and .NET apps up to modern standards, ready to be deployed to the Windows app store. The tool produces AppX files, which are compatible with the modern Universal Windows Platform.
Tomorrow, Microsoft will discuss Office 365, Intelligent Cloud and Azure, but today, the focus was on personal computing. "Windows 10 is off to an amazing start. It's the fastest-growing version of Windows," said Nadella.
"We're going to talk about how Windows can be your ultimate dev box, where you can develop all your software, for Windows and beyond."