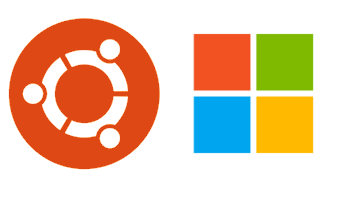 Microsoft's Build developer conference kicked off today in San Francisco. But prior to the opening of Build, Canonical and Microsoft announced that Ubuntu Linux would soon be coming to Windows. The companies are working to allow Windows to run Ubuntu simultaneously with Windows. This does not mean virtualization, but rather running a full Linux on top of a Windows library foundation.
The ultimate result of this collaboration is that Windows users will soon have access to the Linux ecosystem and its development tools. Windows will directly support the Bash terminal, and will be able to run Ubuntu packages right on the Windows desktop.
The move will finally allow developers to move on from Cygwin and other halfway tools that attempt to emulate a Unix environment on the Windows desktop. PuTTY, for example, can be replaced with vanilla SSH.
Satya Nadella, CEO of Microsoft, kicked off the show by saying, "There's one thing that's so unique about developer conferences: Developers come here already excited about technology. They get to see new technologies, but more important they walk away inspired by new technology.
"There is a much more mainstream dialog about the role of technology in our society. It's the right time to have that discussion now. We have these profound questions in front of us. Is technology driving economic growth for everyone? Or is economic growth stalled in spite of technology spend?"
The company also introduced a converter to bring Win32 and .NET apps up to modern standards, ready to be deployed to the Windows app store. The tool produces AppX files, which are compatible with the modern Universal Windows Platform.
Tomorrow, Microsoft will discuss Office 365, Intelligent Cloud and Azure, but today, the focus was on personal computing. "Windows 10 is off to an amazing start. It's the fastest-growing version of Windows," said Nadella.
"We're going to talk about how Windows can be your ultimate dev box, where you can develop all your software, for Windows and beyond."
Nadella then introduced Terry Myerson, vice president of the Windows development group at Microsoft. He discussed forthcoming updates to Windows 10, which will be delivered for free to existing customers. Myerson touted the Universal Windows Platform, which supports tablets, desktops, HoloLens and Xbox One.
The Windows Anniversary Update will not only apply to desktops, but also to systems like the Xbox One, which can now be turned into a development machine. Windows Anniversary Update will also bring users Microsoft Hello, a single sign-on solution that can replace website passwords with fingerprint readers on a Windows device.
The next Windows update will also include stylus support and new sketchpad applications. Users will be able to draw words and notes on images inside Windows applications, such Bing Maps or Office 365.
HoloLens was also discussed in the keynote, where new games and desktop experiences were demonstrated. (SD Times will report on a hands-on with HoloLens Friday.) The company announced that HoloLens will start shipping to developers today.
Al Hilwa, program director at IDC, said, "Microsoft wants its tools for developers to be what Office is for knowledge workers—that is, they want to be the No. 1 tool chain for cross-platform development, mobile, cloud, everything. This is a tall order, but they are in fact executing on it and building a multi-platform ecosystem. Given their history with developers, you have to give them good odds on this."
Nadella finally introduced the Microsoft Bot Framework and Microsoft Cognitive Services. These two tools are designed to give developers the ability to build applications that can understand natural language requests, analyze images, and bring machine learning capabilities into applications.
Cognitive Services, in particular, offer developers a way to take input from their users in natural language. The service offers audio capture and text-to-speech capabilities, which can not only understand spoken langauge, but also clean up audio captured in noisy environments.
The Microsoft Bots Framework, on the other hand, allows developers to build applications that use this real-time processing capability. A Dominos Pizza ordering application was demonstrated being modified on the fly to understand words like "my crib" instead of "my house."
Microsoft Build continues through the week.