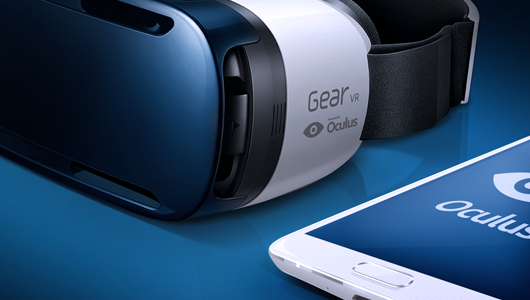 Samsung's first development kit for its wearable virtual reality device, powered by Oculus, is now available.
"With Gear VR Innovator Edition, Samsung is putting the device in the hands of creators to craft amazing experiences as we define this new mobile category together," said Justin Denison, vice president of product strategy and marketing at Samsung. "This is a great opportunity for the enthusiast community, developers and Samsung to get feedback and continue to innovate in this exciting new space."
In addition, Oculus announced the Oculus VR Store for Samsung's Gear VR. The store is designed to give Oculus developers a distribution and discovery platform to experiment with, iterate and learn.
Microsoft announces Microsoft Imagine for student developers
Microsoft is continuing to support student developers with its latest initiative: Microsoft Imagine, designed for student developers of all ages.
"No matter where developers live, no matter their age or what platforms and services they're passionate about, Microsoft is committed to opening the doors that let student developers' imaginations run wild," wrote Steve Guggenheimer, vice president of developer platform and evangelism at Microsoft, on the company's blog.
Microsoft Imagine aims to connect students to tools and online tutorials to help them develop games and applications.
More information is available here.
Typesafe survey shows strong Java 8 adoption
Nearly two-thirds of Java developers have already migrated to Java 8 or are committed to do so within the next year, according to a new Typesafe survey.