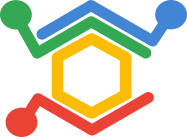 Google is releasing a new research framework for prototyping reinforcement learning algorithms. Dopamine is a Tensorflow-based framework designed with ease-of-use, reproducibility, and benchmarking in mind. Along with the framework, the company will provide a set of colabs for using the framework.
For ease-of-use, Google will provide code that is compact and well-documented. For reproducibility, the team will provide code with full test coverage, and for benchmarking it will provide the full training data of the four provided agents.
"Quite often, developing these kind of advances requires quickly iterating over a design — often with no clear direction — and disrupting the structure of established methods," the Google AI team wrote in a post. "However, most existing RL frameworks do not provide the combination of flexibility and stability that enables researchers to iterate on RL methods effectively, and thus explore new research directions that may not have immediately obvious benefits. Inspired by one of the main components in reward-motivated behaviour in the brain and reflecting the strong historical connection between neuroscience and reinforcement learning research, this platform aims to enable the kind of speculative research that can drive radical discoveries."
Toyota's investment in Uber
Toyota is investing $500 million into Uber. In addition to the investment, the companies have announced a new collaboration to bring autonomous ride-sharing to the market. The companies will work to integrate the technology into Toyota's vehicles and deploy them on Uber's ride-sharing network.
"The deal is the first of its kind for Uber, and signals our commitment to bringing world-class technologies to the Uber network," said Dara Khosrowshahi, Uber's CEO. "Our goal is to deploy the world's safest self-driving cars on the Uber network, and this agreement is another significant step towards making that a reality. Uber's advanced technology and Toyota's commitment to safety and its renowned manufacturing prowess make this partnership a natural fit. I look forward to seeing what our teams accomplish together."
The autonomous mobility-as-a-service fleet platform will first be featured in Toyota's Sienna Minivan.
Mozilla releases Firefox Public Data report
Mozilla wants to be transparent about the state of the web and trends in web browsing. The company released the Firefox Public Data report, which will be a weekly report on the activity, behavior and hardware configuration of Firefox users, Mozilla explained.
Non-sensitive data will be collected from the browser's telemetry system and provide information on performance, hardware, usage and customization. The data will go through an extensive review process to ensure everything was collected safely and securely.
"Firefox is an open source project and we think the data generated should be useful to the public as well. Code contributors should be able to see how many users their work impacted last month (256 million), researchers should be able to know how browser usage is changing in developing nations, and the general public should be able to see how we use data," the company wrote in a blog post.
Databricks announces new partnership and integrations
Databricks is teaming up with data warehouse provider Snowflake Computing to provide a integrated unified analytics platform and cloud data warehouses solution. According to the companies, AI projects suffer from data-related problems such as silos and inconsistent datasets. Together, the companies hope to address this with a new connector between Databrick's Unified Analytics Platform and Snowflake's data warehouse.
"We're seeing an increasing need for enterprises to analyze large data sets, and to enable optimized use of Spark to clean and transform that data for machine learning and AI," Snowflake's vice president of alliances Walter Aldana said. "Our partnership with Databricks makes it even easier to access and process large volumes of data and use dynamic streaming to drive powerful machine learning insights."