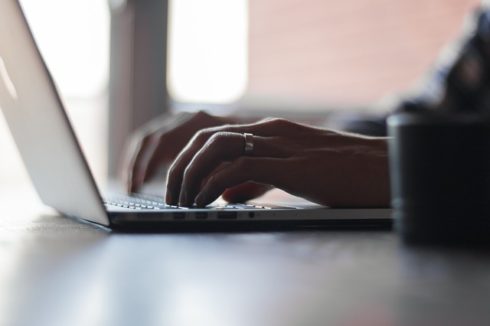 The COVID-19 pandemic has caused organizations to accelerate their digital transformation strategies. Two of the major trends are supporting a remote workforce and engaging customers primarily, if not exclusively, through digital channels. Critical to employee productivity and customer experience is adequate software testing that requires a high level of automation.
"Organizations are figuring out how to enable the digital side of their business to both protect existing markets and take advantage of new ones," said Mark Lambert, VP of strategic initiatives at Parasoft. "A lot of them are leveraging low-code platforms like Salesforce Lightning to accelerate digital transformation and their movement into the cloud."
Faced with rapidly evolving circumstances, businesses need to ensure that the software they develop, customize and deliver provides the needed functionality and meets all compliance requirements.
"Compliance is a critical consideration for many enterprise organizations, especially those in financial [services], health care and insurance. We help organizations establish the processes and practices that put compliance checks and functional verification in place in the most effective way possible," said Lambert. 
Low-Code Use Is Increasing
Many developers originally dismissed low code as simple tools built for those who are unable to code. However, as software development and delivery cycles continued to shrink with the 2020 COVID-19 pandemic, more organizations are now using low code to become more Agile than they were before.
"As organizations mature in their adoption of low code, they're creating teams that include both citizen developers and professional developers to support the increasing scope of functionality, which tends to increase pretty quickly." said Lambert. "It's the job of the technical team to create building blocks that enable the less technical business developers across the organization."
However, low-code projects need to be tested like other software projects to avoid unintended consequences such as non-compliance or outages of business-critical capabilities. Professional developers and testers choose Parasoft to ensure the delivery of reliable and scalable low-code apps.
The Pandemic Is Driving Greater Test Automation
Since entire white-collar workforces are now working remotely, more teams are containerizing their DevOps pipelines and pushing them into the cloud.
"Test automation is the only way you can efficiently verify functionality and ensure compliance. It's the key to unlocking Agile and DevOps," said Lambert. "You need a robust delivery pipeline and process. Quality needs to be built into that pipeline to accelerate delivery with confidence."
Since one small code change can have a negative cascading effect across an application, other applications and use cases, organizations are figuring out how they can create a scalable test automation strategy that integrates with their ecosystem.
Parasoft covers everything from code analysis and automated unit testing to automated API and UI testing. By leveraging AI and machine learning across these quality practices, Parasoft's suite of test automation products assist developers and testers with the underlying activities. The result is streamlined test automation that improves overall ROI.
Service Virtualization Speeds Development and Testing
"When you're connecting across different services and providers, the level of interconnectedness explodes the complexity of your test environment. You need a way to control that environment," said Lambert. 
Service virtualization decreases the time and cost required to test due to constrained dependencies. With today's remote work mandates, more organizations want to emulate backend system dependencies and control their functional behavior. With Parasoft service virtualization, developers and testers can create synthetic data and virtual services that behave like their real counterparts. 
"Like many others, one of our Canadian partners now has fully remote software development teams. Their challenge is giving teams access to systems without leveraging on-network devices," said Lambert. "They're rolling out service virtualization now to address this and unblock the teams."
Why Customers Love Parasoft
Parasoft has a 30-year history of innovation. Unlike point solutions, Parasoft continues to be recognized by industry analysts and customers as the platform of choice for testing throughout the development pipeline—from code analysis that ensures security compliance and reliability to automated unit, API, UI and load and performance testing. Parasoft integrates with open source testing frameworks like Selenium, TestNG and JUnit, providing complementary functionality that assists with the difficult tasks of creation and maintenance. 
"We're recognized as a leader and visionary by Forrester and Gartner, respectively. We pride ourselves on delivering innovations that go beyond continuous testing to help clients achieve continuous quality. We're also honored to have received the Gartner Peer Insights Customer Choice award in both 2019 and 2020, validating that we're building products that make teams more effective," said Lambert. 
Learn more at www.parasoft.com.