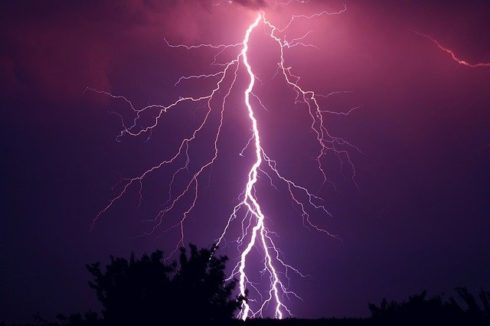 Effective mobile app testing is even more important today than it was before COVID-19 hit. These days, mobile app experiences impact which brands and services customers choose and how productive work-from-home employees can be. To ensure the highest performance and scalability of apps ranging from enterprise productivity to games, teams serious about product quality choose Mobile Labs.
"COVID-19 has accelerated the digitalization of businesses in every industry because it's the only way for them to engage with their customers. Instead of going into physical businesses, consumers are using mobile apps to check their bank balance, apply for loan or to order fast food for curbside pickup," said Dan McFall, president and CEO of Mobile Labs. "Before the pandemic, a lot of mobile testers were relying on the few physical devices they kept in a drawer at work. Now, they're realizing they need access to a device cloud that provides the same interactive capabilities desktop and web developers get using virtual machines."
Improve Mobile Test Coverage and Automation
While testing an app on a wider range of devices, operating system versions and browser versions helps ensure better app experiences across more customers, most developers, testers and QA engineers say they still need to improve test coverage and the velocity of testing. While many have adopted the Appium open source automation tool, Appium can be difficult to scale and manage because, as an open source project, it's not clear when updates will occur and the documentation leaves much to be desired.
To help customers get more from their automation efforts, Mobile Labs created its own Appium server that benefits customers irrespective of whether they're using Appium yet or not. Current Appium users benefit from improved Appium performance and reliability. They also discover it's easier to manage and support their automation infrastructure. Those without Appium find they can start scripting immediately without downloading, installing or configuring Appium. A surprising benefit of Mobile Labs' Appium server is the 4X or greater scalability it provides.
"One of the challenges with Appium is if you try to run more than 8, 10, 12 concurrent tests, you're going to need a lot of hardware," said McFall. "We can increase that to 40, 48 concurrent tests running against a single server, making it easier to scale. Since it's hard for people to go into the office and set up new hardware now, the more they can get out of what they have, the better."
What's more, Appium users don't have to wait for community fixes because Mobile Labs handles them proactively.
Customers facing script automation issues, which commonly arise as the result of internal skills shortages, can find intelligent scripting solutions in Mobile Labs' partner network. Like robust software development IDEs that pinpoint coding errors, intelligent scripting solutions rapidly identify test automation script errors.
Test Your Way
Many enterprises have Mobile Labs running on-premises behind a firewall. However, with COVID-19 remote work trends, Mobile Labs' hosting has mushroomed.
"We've been getting rave reviews on our hosting, so more people are starting to realize we're not just the on-premises people," said McFall. "In fact, we've seen a lot of growth in the gaming sector because of the device performance we provide."
Customers who choose Mobile Labs hosting can always move their environment on-premises at any time without fear of vendor lock-in.
Teams that want to tame the chaos of testing multiple apps across multiple platforms, operating systems, and device types behind a firewall tend to choose Mobile Labs' GigaFox Red mobile device testing cloud. Teams that need access to more devices or enhanced graphics features behind a firewall or hosted choose GigaFox Silver. Small teams or teams that are just getting started with mobile app testing can jumpstart their journey with GigaFox StarterKit. All GigaFox versions help accelerate development and continuous testing because they provide developers, testers and QA with access to the same devices. Moreover, those devices are the actual devices customers use.
Another benefit of Mobile Labs is future-proof testing. Instead of purchasing new equipment because Apple just released its latest versions of iPhone, for example, customers can simply subscribe to the Mobile Labs Device Refresh Program, which allows them to swap old devices for new ones. When paired with GigaFox Red or GigaFox Silver mobile device clouds, teams can be sure they always have the devices they need to ensure the best quality user experiences.
Learn more at www.mobilelabsinc.com