"While challenging to write by hand, asm.js is leveraged principally by transpiling C/C++ code to run on the Web platform, utilizing technologies such as WebGL and Web Audio," wrote Chakra managers Gaurav Seth and Ed Maurer. "Asm.js is a clear step toward enabling near-native performance for the Web platform, which is why we're excited to bring it to Chakra in an upcoming release."
More information about asm.js can be found here.
Graylog 1.0 released
Graylog, an open-source enterprise log-management platform, has released version 1.0.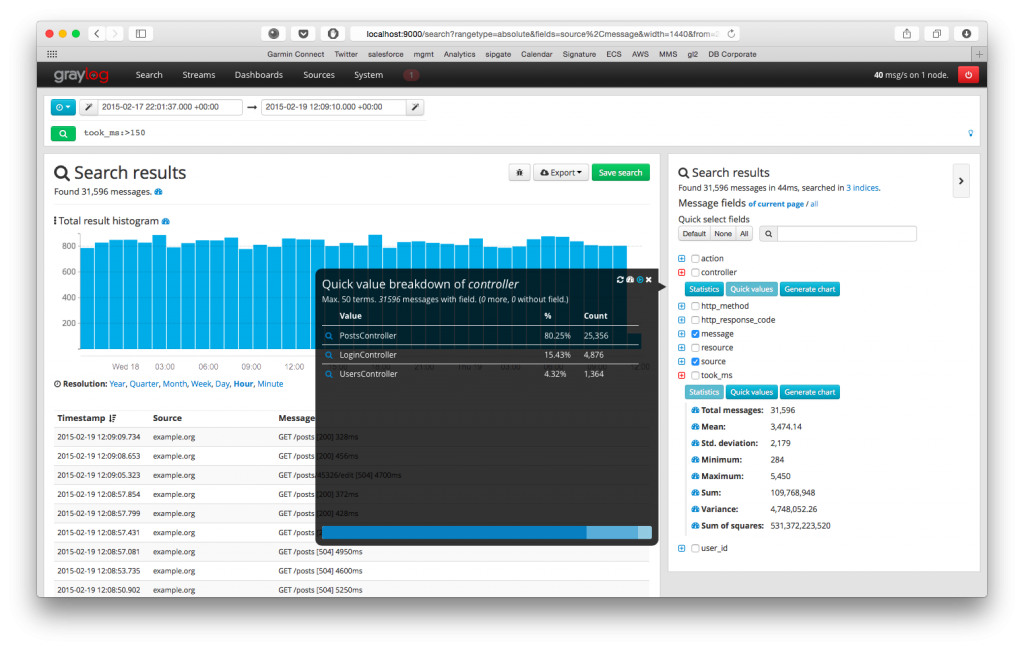 Graylog announced the release in a blog post detailing a new message journaling feature leveraging open-source Apache Kafka code, and a new deprecated Graylog Radio infrastructure running embedded Kafka functionality. The 1.0 release also adds editable inputs and extractors, enhanced performance and visualizations, TLS support for all standard TCP and AMQP inputs, Grok parsing support, and a built-in REST API browser to complement the newly stable plug-in API.
Graylog, which also integrates Elasticsearch and MongoDB, recently announced a US$2.5 million funding round as well, positioning the technology as a prominent open-source competitor to commercial log-management platforms such as Splunk.
More details about Graylog are available in the platform's 1.0 documentation.