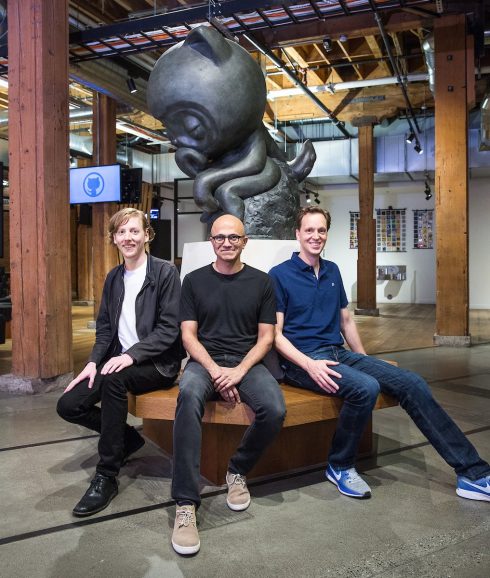 The Linux Foundation has released its statement on Microsoft's acquisition of GitHub. It stated that the move is probably a good thing for the open-source community as Microsoft has the means to make GitHub better. It also thinks it is a good sign that they brought in Nat Friedman, who has been well-respected in the open source community for decades, as GitHub's CEO.
The Foundation believes that the open-source community does not have to be concerned. "Buying GitHub does not mean Microsoft has engaged in some sinister plot to 'own' the more than 70 million open-source projects on GitHub. Most of the important projects on GitHub are licensed under an open source license, which addresses intellectual property ownership," the Linux Foundation wrote in a post.
Mozilla launches the next phase of the Common Voice project
Mozilla has announced the next phase of the Common Voice project, which is a global initiative to build a global corpus of open voice data for training machine learning algorithms to power voice interfaces.
It is now available in German, French, and Welsh, and more than 40 other languages will be coming soon.
The Internet is skewed heavily towards English, even though only 20 percent of the global population speaks English, according to Mozilla. Native languages provide a deep shared cultural context, and can even influence thought patterns, which is why Mozilla wants to retain and support as many languages as possible. "In doing so, we're upholding a proud Mozilla tradition of enabling local ownership by a global community," Katharina Borchert, chief innovation officer for Mozilla, wrote in a post.
Breakthrough Technologies launches new no-code platform
Breakthrough Technologies has launched a new no-code platform called Loco. Loco allows businesses to build data management apps quickly, efficiently, and cost-effectively, according to the company. It gives citizen developers the ability to build and customize apps to their own specification.
"Loco gives anyone within an organization – whether the CEO, HR Department, Project Manager, IT, and everyone in between – the ability to build a custom application without a single line of code," said Doug Wilson, managing partner of Breakthrough Technologies. "These applications are available on multiple devices and allow team members to manage their shared data and shared documents from whatever platform they find convenient."
Facebook bug changes default privacy option for new posts, affecting 14 million users
Facebook has revealed a bug that automatically changed the privacy option when creating a post to be posted publicly, rather than whatever setting the user had set previously. The bug affected 14 million users and Facebook has reached out to those users urging them to review any posts they made in that time.
According to Facebook, the bug occurred because it was building a new feature that allows users to shared featured items on their profile. Because those featured items are public, it changed the suggested audience for all new posts to public.