Google has announced Preemptible Virtual Machines, a new beta cloud technology for Google Compute Engine.
Preemptible VMs are cloud instances that can be shut down at any time for short-term storage capacity at a low fixed cost. Google recommended them for distributed, fault-tolerant workloads that don't require continuous availability of any single instance.
The temporary VMs also come with the open-source bdutil tool for Hadoop-specific workloads.
More details are available in the Google Cloud Platform blog post.
Rust reaches version 1.0
The Mozilla-backed programming language has reached version 1.0. Rust was designed to make it easier to develop safe, reliable and efficient systems. The language features guaranteed memory safety, minimal runtime, efficient C bindings and type interfaces.
"What makes Rust different from other languages is its type system, which represents a refinement and codification of 'best practices' that have been hammered out by generations of C and C++ programmers," the Rust team wrote in a blog post.
The team will continue to make improvements to the language and compiler, and it plans to release a new version every six weeks. Simultaneously, the team released Rust 1.1 beta with Rust 1.0.
Meteor announces $20 million in funding, plans for Galaxy system
The Meteor Development Group, the company behind the open-source Meteor framework and tooling stack for JavaScript, has announced a US$20 million funding round.
According to the company, the funding will be devoted to developing enterprise products and open-source software, such as Galaxy, a system for running Meteor applications based on Google's open-source Kubernetes application container management project. Galaxy will be built atop Kubernetes to run Meteor Web and mobile apps as microservices into multiple automatically reconfiguring containers.
More details on Galaxy and Meteor's future plans can be found here.
A VR headset that tracks eye movements
A new virtual reality headset has popped up on Kickstarter. FOVE claims to give more control over virtual worlds by reading subtle eye movements and translating them into experiences. With FOVE, users can aim with their eyes, focus their vision, tilt their head and turn around to move naturally. They can also communicate with virtual characters. It features eye tracking, head tracking, high-resolution display, PC compatibility and a development kit.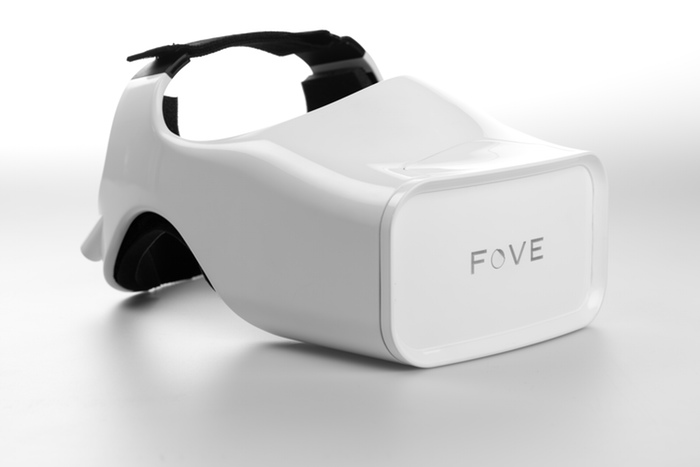 More information is available here.
Tech giants ask for stronger encryption technology
According to the Washington Post, technology giants such as Apple and Google are asking the White House to reject any proposals that would alter the security of their devices so that the government could obtain their encrypted phone data. In a letter, the technology companies state that encryption can protect against criminal and national security threats, and that undermining cybersecurity would in turn undermine economic security.
"We urge you to reject any proposal that U.S. companies deliberately weaken the security of their products," the technology companies wrote in a letter to President Obama. "We request that the White House instead focus on developing policies that will promote rather than undermine the wide adoption of strong encryption technology. Such policies will in turn help to promote and protect cybersecurity, economic growth, and human rights, both here and abroad."